Why is the College Essay Important?
High school seniors often feel that the college application process is out of their hands.
You know how it goes. You've been told where to apply, when to apply, and what to put down in the data. Your AP scores are already set. The SAT or ACT is over, if you took them at all. Your extracurriculars have already been completed over a period of years, and it's too late to start new ones. And your home address probably isn't going to change either.
At this point in the application process, the only thing that the college applicant can control is the college application essays. This is the reason that many applicants obsess over essay review.
Key Focus of UC Admissions: What Holds the Most Weight?
People have always obsessed over the essays. It's true that when college admissions were driven by quantitative scores on exams and GPA – which is how admissions at the University of California were conducted for many years, before the global pandemic – essays seemed less important by comparison. But the University of California has been leading the way into the test-blind area of admissions. It doesn't require letters of recommendation either, so for the UC system and other universities like it, there are very few metrics left to use in making their decisions.
Today, the UC system essentially looks at three things:
1) GPA
2) Extracurricular activities
3) The application essays
How to write the UC application essays
Students often want to know how to end a college application essay. To know how to end a college essay, you must know how to begin it. And you can't use any of the things you've learned in high school about introductions to academic essays, because a personal statement is not an academic essay. A personal statement is part story, part journal. Also, it has to be the smartest thing you've ever written, but not in an academic smarty-pants way. It has to be emotionally smart. It's really important to remember not to present to the application committees the glossy promotional pamphlet version of yourself. Instead, you must present to them an aspect of yourself that is true, that is a little bit vulnerable. It should be something they would not know by reading all the other parts of your application.
In other words, emphasize soft qualities over hard accomplishments.
This can take many forms. You can present yourself as someone who had to overcome serious obstacles in life. This is not recommended unless you are a person who has actually had to overcome serious obstacles in life. Physical problems, illnesses, severe struggles at home, parents causing problems, constant moving—all of these are real obstacles that some students have to handle.
(Side note: Rates of mental health issues have been climbing for years, particularly among adolescents in the developed world. If this describes you, you can discuss this in your personal statement, but only in a way that shows that you have learned something about yourself in the attempt to handle this mental health issue.)
Sharing Your Story: Qualities To Show
Overall, a memorable essay will display many good characteristics. Qualities to show in a college essay include conscientiousness and openness. It's well known that conscientious people—those who pay close attention to detail, and who fulfill responsibility—succeed in college more than less conscientious ones. They also tend to succeed in careers. They also enjoy better health. Basically, they just care more about everything in life. At the same time, colleges also look for applicants who are high on openness, since it's important to be open-minded in order to learn new ideas, skills, and processes in a university setting.
College essays about family and college essays about personal growth often reveal things about the applicant that other parts of the application cannot. If your family is unique in some way, either emotionally or mentally, feel free to write about that. You don't necessarily have to show it to your parents. If you have undergone a period of intense personal transition—such as moving to another country for a few years—then it's a good idea to write about that. Not many people in high school can claim that honor.
Whatever you choose, play to your strengths. If you're funny, feel free to use humor. If you're a process-driven person, analyze the inner workings of something in close detail. If you speak or think in poetic phrases that make people go silent, then use that style. Do whatever you do best. That's good advice in life too.
What do colleges look for in essays?
There's no easy answer to that question except authenticity. The applicant needs to write something revealing, somewhat original (it doesn't have to be totally new), and coherent with the rest of the application. In other words, it should connect in theme with the rest of your application. It won't do you any good if you're applying for computer science programs to write about your deep desire to become a Broadway musical theater star.
There are many types of overused college essay topics. One is describing volunteer trips to developing countries. If your message is until I went to [xxx] I didn't realize there were poor people in this world omg!, you should definitely pick a different topic. Another overused essay topic is sexuality. In recent years, LGBTQ students have been very vocal and open about telling the story of coming to terms with their sexuality. Plus, university campuses have become very accepting places for such students. All this means that it's become trite and nearly useless to write about sexuality (with some exceptions).
Can You Use the Same Essay for Multiple Colleges?
Sometimes students have another question: Can you use the same essay for multiple colleges? The answer is yes, you can submit the same essay to different colleges. The personal statement on the Common Application is delivered to all the colleges that you apply to using Common App. It's very convenient! However, most of the colleges also demand that you answer additional smaller supplemental essays. These prompts can range from statements about diversity, to the dreaded "why do you want to come to [X University]?" question.
How to answer the diversity question
For the diversity question, remember that 9 out of 10 applicants are going to default to a boilerplate answer about race. That's a cliche. There are many more forms of diversity on this planet. Try psychological diversity as a better response: learn about the differences between divergent and convergent thinking or look up the Big 5 personality traits for some ideas.
How to answer the "why this school" question
For the "why this school" question, you will definitely have to do some research. Search the news and events tab on the university website, or check out the hyperlinked references on the university's Wikipedia entry. See, the thing is, the university wants to know that you've selected it for specific reasons.
How to prove that? Follow these DON'Ts:
Don't repeat the school motto.
Don't discuss how pretty the campus is.
Don't gush about how much you've always wanted to live in [name of city].
Don't mention its US News and World Report ranking (or any other ranking).
Instead, research the university for specific qualities that attract you. So what should you write about in your response? Try these DOs:
DO write about specific professors in your field, or specific courses in your major
DO mention famous alumni who could serve as your future role models
DO refer to investments that the school has made in its campus, buildings, or programs
DO provide demographic data that impressed you
DO describe specific clubs that you want to join
DO mention other unusual extracurricular activities or events that pique your interest
Sometimes students try to write a perfect first draft of the personal statement, one that hits 650 words immediately. This is a fool's errand. Nobody writes a perfect first draft of anything, ever. A better strategy is to write 800 to 900 words, allowing yourself to be free, and not worrying about making it pretty. Include all the ideas you have about the topic, all the anecdotes, all the insights. Go too far: you can always cut, reduce, and reorder on the second draft.
Capturing your own unique voice is more important than anything else. To that end, feel free to use a dictation tool. There's one on both Google Docs and Microsoft Word. Speaking in your own natural voice helps some people, especially those who don't like typing.
Conclusion
Congratulations! You've now equipped yourself with insights and techniques to start creating a stellar college essay that leaves a lasting impression. Remember, the journey to a perfect essay is about embracing your uniqueness and conveying your story with authenticity.
At MathTowne, we understand the significance of this task. Our team of experienced writers is dedicated to helping you craft an essay that reflects your individuality while meeting the highest academic standards. We specialize in personalized essay writing services that ensure your voice shines through every word.
Ready to Take the Next Step?
If you're looking to elevate your college application with an essay that captures the essence of who you are, our services are here to support you. Let us bring your story to life and present you in the best possible light to your dream institutions.
Visit our College Essay Help service to learn more about how we can assist you.
SEE ALSO: Do Colleges Look For Well-Rounded Students?
Need more personalized recommendations?
The above tips and recommendations are broad strokes on College Prep. If you have further questions, feel free to contact us for a personal consultation. We look forward to helping you.
About MathTowne
MathTowne is a locally-based tutoring resource. We are here to support students through the key phases of their academic journey: middle school, the transition to high school, all four years of high school, and college preparation. Our staff has years of experience in creating personalized lesson plans for all of our students.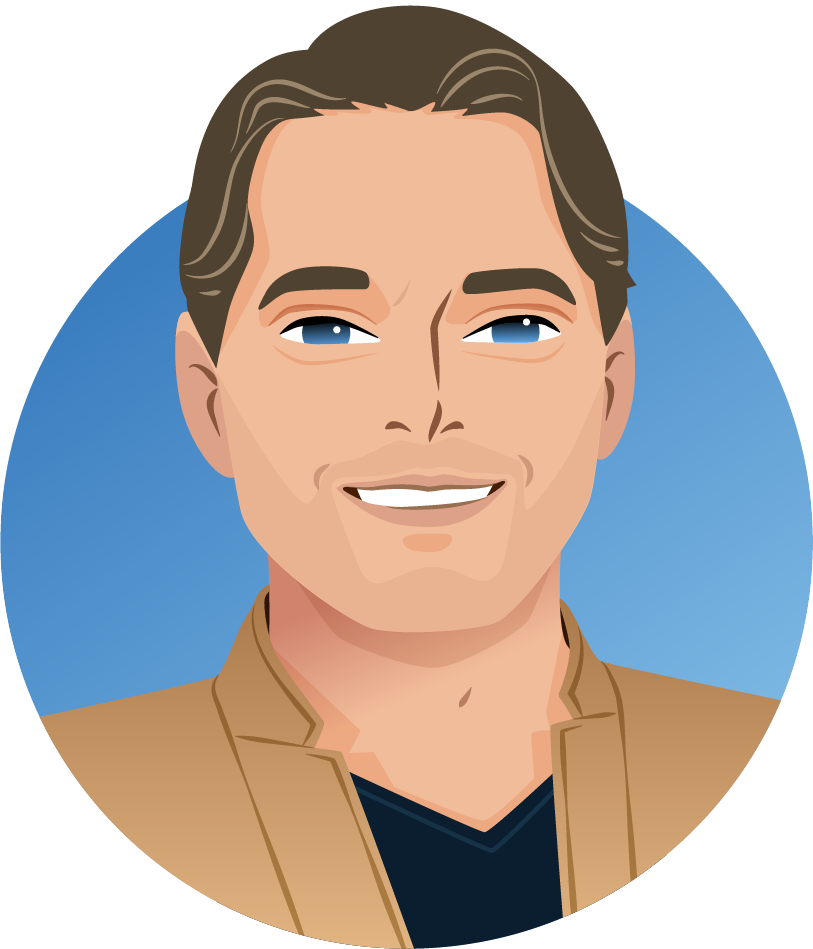 Jason has twenty years of experience in the field of private tutoring and college counseling. He currently assists people on four different continents, and his clients have achieved acceptance to almost every exclusive university in the U.S. and Europe, including the Ivy League, Stanford, UC Berkeley, Northwestern, University of Chicago, Johns Hopkins, Sciences Po, HEC, Bocconi, Cambridge, and many others.