Raise your Grades with an AP Statistics Tutor
We provide the highest-rated tutoring services to middle school, high school students, and adults in the San Jose Bay Area.
What is AP Statistics?
AP Statistics Course Description
AP Statistics is designed for students to understand how to critically evaluate data and claims made in the real world using statistical concepts and methodologies. Students learn how to collect, analyze, and interpret data, as well as make predictions and inferences based on information.
The course covers topics such as data analysis, probability, experimental design, and inferential statistics. It also often includes hands-on activities, projects, and the use of statistical software to analyze data sets.
Why Take AP Statistics?
Students interested in fields like social sciences, economics, psychology, biology, and any discipline that relies on data analysis and statistical reasoning would benefit from taking AP Stats. Additionally, those who score well on the AP Statistics exam may earn college credit or advanced placement in a college statistics course.
When to Take AP Statistics?
CollegeBoard recommends that students take AP Statistics in their junior or senior year of high school. Students can take it concurrently with Precalculus or as a stand-alone math course, for seniors who may not have any other math classes to take otherwise.
Is AP Statistics Hard?
AP Statistics is generally considered one of the more accessible AP courses when compared to subjects like AP Calculus or AP Physics. A solid foundation in Algebra 2 should be enough for a student to be well-prepared. While the class does involve some mathematical calculations involved, it mainly emphasizes conceptual understanding and application of statistical principles.
AP Statistics Curriculum
AP Statistics Units
The AP Statistics course contains 9 main units:
Unit 1 – Exploring One-Variable Data
Unit 2 – Exploring Two-Variable Data
Unit 3 – Collecting Data
Unit 4 – Probability, Random Variables, and Probability Distributions
Unit 5 – Sampling Distributions
Unit 6 – Inference for Categorical Data: Proportions
Unit 7 – Inference for Quantitative Data: Means
Unit 8 – Inference for Categorical Data: Chi-Square
Unit 9 – Inference for Quantitative Data: Slopes
AP Statistics Big Ideas
The Big Ideas in any AP course serve as a framework to tie the units together. Students should revisit these during the course to better understand the key concepts.
AP Statistics involves 3 Big Ideas:
Understanding Variation and Distribution
Identifying Patterns and Managing Uncertainty
Drawing Data-Driven Predictions, Decisions, and Conclusions
AP Statistics Exam
What is the AP Statistics Exam?
The AP Statistics exam is a comprehensive assessment of the concepts and skills taught in the course. Students can receive college credit for the course and/or the opportunity to take more advanced college courses. AP Statistics is comparable to one semester of a college statistics class. It will provide your future college student with useful knowledge and a head start.
In order to receive college credits for this course, students are encouraged to earn a score of 3 or higher.
How is the AP Statistics test scored?
The multiple-choice section is scored by computers while the free response questions are scored by trained AP readers. They are all combined to create the composite score. Each student's composite score is then converted into a 1-5 scoring system.
Students who get a score of 3, 4, or 5 will be able to submit their test results to prospective universities. This provides them with college statistics credit and/or advanced placement in future courses at those schools.
How long Is the AP Statistics exam?
The duration of the Advanced Placement Statistics exam is 3 hours. It is divided into two parts: a multiple-choice section and a free-response section.
What is On the AP Statistics Exam?
The AP Statistics exam assesses a student's ability to apply statistical concepts and methods, make inferences, and analyze data patterns. Students will answer questions related to principles such as probability, inference, regression analysis, and more, from all 9 units in the course.
More details of the exam can be found below.
AP Statistics Exam Format
The College Board ensures the AP Statistics Exam has consistent question types, scoring guidelines, and weighting. This way you and your student know what to expect on the day of the exam.
Students are expected to bring a four-function, scientific, or graphing calculator with statistical computation capability to be used on both sections of the exam.
section 1
Consists of a total of 40 multiple-choice questions. Students are given 1 Hour and 30 Minutes to complete the section. It is worth 50% of the total AP Exam Score.
Types of Questions
Individual questions
Sets of questions based on a shared prompt
Section 2
Consists of 6 free-response questions to be completed in 1 Hour and 30 Minutes. It is worth 50% of the total AP Exam Score.
Requirements of Section 2
Part A of the FRQ section consists of 5 questions, each focusing on a different topic:
Collecting data
Exploring data
Probability and sampling distributions
Inference
1 question will combine 2 or more skill categories
Part B of the FRQ section consists of 1 question – an investigative task that asks students to apply a variety of statistical skills to new contexts or novel ways.
Meet Your AP Statistics Tutor
One on One Tutoring
One-on-one tutoring provides students with personalized attention and tailored instruction to meet their specific needs. With a tutor focused solely on their progress, students can work at their own pace and ask questions without feeling rushed or intimidated.
Personalized instruction also allows tutors to identify the student's strengths and weaknesses and create a targeted plan for improvement. Students can receive immediate feedback on their work, and tutors can adjust their teaching approach to fit the student's individual learning style.
Statistics Help
Our AP Statistics tutors offer individualized support to assist students in improving their comprehension of statistical concepts, especially the practical applications. They engage in one-on-one interactions with students, providing timely feedback on difficult topics and answering any queries.
Our tutors also provide supplementary learning resources and exercises to strengthen understanding and enhance problem-solving abilities. By comprehensively reviewing the fundamentals, our tutors equip students with the necessary skills to succeed in both AP Statistics courses and achieve high scores on the AP exam.
Statistics Homework
Having an AP Statistics tutor who can offer personalized assistance and homework help can be extremely beneficial if your child is struggling with their assignments. MathTowne's tutors are well-equipped to provide the necessary support to students, helping them understand complex concepts and providing them with the tools required to succeed in their coursework. If your child is struggling with statistical topics such as probability or categorical analysis, a skilled tutor can offer the guidance they need to excel in their studies.
AP Statistics Exam Prep
Our AP Statistics tutors assist students in preparing for school tests and the AP exam next year by conducting mock tests and exams to evaluate their understanding and address any gaps in learning. We provide a comprehensive statistics review, ensuring a strong understanding and application of the concepts necessary for success on the AP exam. With our guidance and support, students will be better equipped to tackle the challenges of the AP exam and achieve a high score.
How our AP Statistics tutors Can Help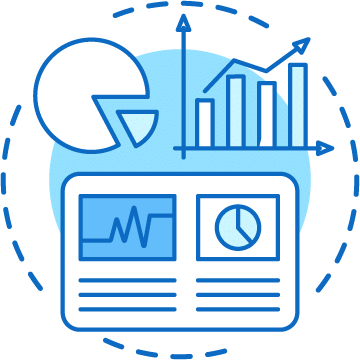 Study skills & test-taking Strategies
Our team is dedicated to providing the necessary support for students to succeed in their academic goals. Our highly qualified AP Statistics tutors help students form productive habits.
These include time management, study skills, and test-taking strategies. These fundamental skills enable students to better overcome the challenges of achieving academic excellence.
in-home & online tutoring
MathTowne has online tutoring as well as in-home for whatever suits your needs. We guarantee our in-home tutors are professional, safe, and knowledgeable for your peace of mind.
If you choose to do remote lessons, we have some of the best online AP Statistics tutors available. Our online tutors are highly experienced in conducting fun and effective lessons and utilize various technologies to ensure student engagement.
I need An AP Statistics Tutor
< 1 min
I went there for math, computer coding and science tutoring and it helped I got a good grade on my tests and understood the concept of what we were studying. The tutors were very kind and patient one of my favorite tutors was Anh. They had many resources we could work on, they provided iPads during the session to collaborate with the tutors.
– Naya
Frequently Asked Questions
What are the prerequisites to taking AP Statistics?
Students are recommended to have either finished Algebra 2 or be taking Precalculus alongside AP Statistics. Some schools may also recommend students to first take an introductory statistics course, if available.
How do I know if AP Statistics tutoring is right for me?
AP Statistics tutoring may be right for you if you are struggling with the coursework, need additional support to prepare for the AP exam, or want to improve your overall depth of understanding. Talk to your teacher or guidance counselor to see if they think tutoring would be beneficial for you.
Can an AP Statistics tutor help me with other courses?
Yes, many AP Statistics tutors can help you with other courses, especially those that involve mathematical or analytical skills. Your tutor will be well-versed in other areas of math such as algebra, geometry, and even calculus.
How often should I meet with my tutor?
The frequency of tutoring sessions will depend on your individual needs and schedule. Some students may benefit from weekly sessions, while others may only need occasional check-ins. Work with your tutor to develop a schedule that works best for you.
How long does a tutoring session typically last?
The length of a tutoring session can vary depending on the tutor and your needs. Sessions may last anywhere from 1 hour to 2 hours.