I. Introduction to the Common App and the Coalition App
The Common App and the Coalition App are both college application systems that allow students to use one application to apply to multiple schools. They are sometimes seen as "rivals" with some people believing the Coalition App was created as a replacement for the long-established Common App. This is not true.
These application systems were created as resources for students applying to college and both have their own specialties. Students can use either application, both applications, or neither depending on what schools they are applying to and what they prefer.
Read on for a 2023 guide on how the Common App and Coalition App could be helpful for you in your college application process!
II. Overview of Common App
A. What is Common App?
Common App is an online application platform that allows high school students to apply to more than 900 colleges and universities in the US and abroad. By creating a single account, students can complete one application and send it to multiple schools, making the college application process much simpler and more streamlined.
With Common App, students no longer have to fill out and submit separate applications for each school they're applying to. That said, most schools also have additional requirements, such as essays, transcripts, and letters of recommendation, that must be submitted separately.
b. Benefits of Using Common App
Streamlining college applications: Save time and reduce stress during the college application process.
Access to over 900 colleges and universities: Get accepted to the school of your dreams by having access to a wide selection of universities.
Easy to use: With a user-friendly interface, anyone can fill out their college applications quickly and easily.
Secure platform: Keep your personal information safe and secure with Common App's reliable system.
Automated reminders: Avoid missing deadlines and stay organized with automated reminders and notifications.
Mobile application available: Work on your application on your phone if necessary
c. Disadvantages of Using Common App
Complexity: The Common App can be overwhelming for high school students due to the amount of information and processes required to complete it.
Time-sensitive: The Common App has a strict deadline, which can be difficult to manage when juggling school and other activities.
Cost: The Common App application has a cost associated with it. When submitting to universities, an application fee is required for each.
Limited applications: The Common App has a large list of participating schools, but you are limited to applying to a maximum of 20 which may prevent you from easily applying to every college on your list.
Lengthy: The Common App can be time-consuming due to its length and the amount of detail that must be provided in the application.
Check out:
Which Schools Use the Common App?
III. Overview of Coalition App
A. What is Coalition App?
The Coalition App is an online application platform created to give students a simpler and more accessible way to apply to college. It was designed by a coalition of public and private universities, with the goal of increasing college access to underrepresented and underserved students.
The Coalition App streamlines the application process by allowing students to create a single profile and share it with all of their prospective schools, as well as track their progress and submit their materials in one place.
b. Benefits of Using the Coalition App
Customizable: The Coalition App provides a unique advantage by allowing you to customize your application for each college. This means you can increase your chances of being accepted by easily tailoring your application to meet the specific needs of each college you're applying to.
Convenient: The Coalition App consolidates all of your college application materials into one handy online portal, saving you time and energy when applying to college.
Affordable application fees: Many students are deterred from applying to multiple colleges due to the high cost of application fees. The Coalition App offers a fee waiver program for students who qualify, making it more affordable for them to apply to multiple colleges.
Opportunity to showcase your identity and experiences: The Coalition App includes a section called the "locker," which allows students to showcase their identity and experiences outside of the classroom. This section is a great opportunity for students to share their passions and accomplishments with college admissions officers.
Early start: The Locker feature allows students to start organizing their application materials and personal work as early as ninth grade.
c. Disadvantages of Using the Coalition App
Limited schools: Not all schools accept the Coalition application, meaning you may have to apply to some schools through an alternate platform.
Cost: There is also a cost associated with using the Coalition App, with each school having an application fee.
Unfamiliar format: The Coalition application may be a completely new format than what teachers and counselors as used to. This could be confusing and difficult to navigate for them to submit letters of recommendation.
Incomplete applications: In some cases, you may need to upload the required essays directly to the school, as they won't be retrieved from the Coalition Essay section. Your application would be considered incomplete in this case!
Lengthy process: Using the Coalition application can be a lengthy process and require more time than other applications.
Check out:
Coalition App Official Website
Which Schools Use the Coalition App?
IV. Comparisons
A. Similarities
Lets you apply to multiple schools with one application
Available for both first-year and transfer students
Free to use (though individual schools may have their own application fees)
Saves you time by not having to fill out the same information multiple times
Helps you manage your application requirements and deadlines in one place
Materials needed: parent/legal guardian information, high school transcript, list of interests/extracurriculars/work experience, test scores, letters of recommendation, personal essay (note: some programs may have additional requirements depending on the school)
B. Differences
Common App is accepted by more schools worldwide (more than 900) than the Coalition App (around 150, currently).
The Common App allows you to list up to 20 schools, while the Coalition App allows you to list an unlimited number.
You can list and rank up to 10 activities on the Common App, while the Coalition App allows you to list only 8 (and rank your top 2).
The Coalition App includes a Locker feature for managing your personal showcase materials starting as early as ninth grade. The Common App allows you to create an account early but lacks this feature, so you'll have to keep a collection of your creative projects elsewhere.
The Common App offers a mobile app for both iOS and Android so students can work on their application anywhere. The Coalition App does not have this feature yet.
V. Document Requirements for College Applications
When applying for college, you will need to submit a few documents. These include a list of extracurricular activities, any admissions essays or questions from the university, and additional documents from any institutions you have attended or are currently enrolled in. It's also important to consider any additional supplements the universities you're applying to require. Over 900 universities and colleges accept the Common App, due to its popularity, so you're likely to come across a variety of requirements for each application. Make sure to research the schools you're applying to and understand what documents are necessary before submitting your application.
What documents do I need to submit with my application?
1. A completed Common App or Coalition App Form
2. Official transcripts from all previously attended high schools
3. Official SAT or ACT scores (optional)
4. Letters of Recommendation
5. Personal Essay
6. Financial Aid forms (if applicable)
7. Resume/list of activities
8. Portfolio of work (optional)
9. Interview (if required by any school)
10. Official college report form (if applicable)
VI. Conclusion
Which App is Best?
The decision of which application platform is best for you ultimately depends on the individual.
The Coalition App may be the best option for high school students from underrepresented groups, as all the schools that use it must show a commitment to providing support for low-income and under-represented students with affordable tuition or need-based financial aid. Although only 150 schools accept the Coalition App, you can apply to as many schools on there as you'd like. It also includes a Locker feature to store all your portfolio work starting from as early as ninth grade.
The Common App is best suited for those who want to pick from a large list of schools, as more than 900 schools accept the Common App (although it only allows you to apply to a maximum of 20 schools). Since it has been around for longer, counselors and teachers are more familiar with it and can easily use it to submit letters of recommendation.
As high school students often have specific desired schools, choosing between the Common App and the Coalition App depends on your target schools and personal circumstances. It's important to select the app that offers the best access to the college you wish to attend.
Sources:
Coalition for College Access website
Member Schools | Coalition App
The Common Application Guide | BestSchools.org
What Is the Common App? A Complete Guide | Best Colleges
Common App vs Coalition App: Which is Better? | College Raptor
Coalition vs Common App: Which Should You Use? | Prep Scholar
Coalition App vs. Common Application: Which is Better for You To Use | UniversityHQ.org
What is the Coalition Application? | College Raptor
The Complete Guide to the Coalition Application | Prep Scholar
Need more personalized recommendations?
The above tips and recommendations are broad strokes on College Prep. If you have further questions, feel free to contact us for a personal consultation. We look forward to helping you.
About MathTowne
MathTowne is a locally-based tutoring resource. We are here to support students through the key phases of their academic journey: middle school, the transition to high school, all four years of high school, and college preparation. Our staff has years of experience in creating personalized lesson plans for all of our students.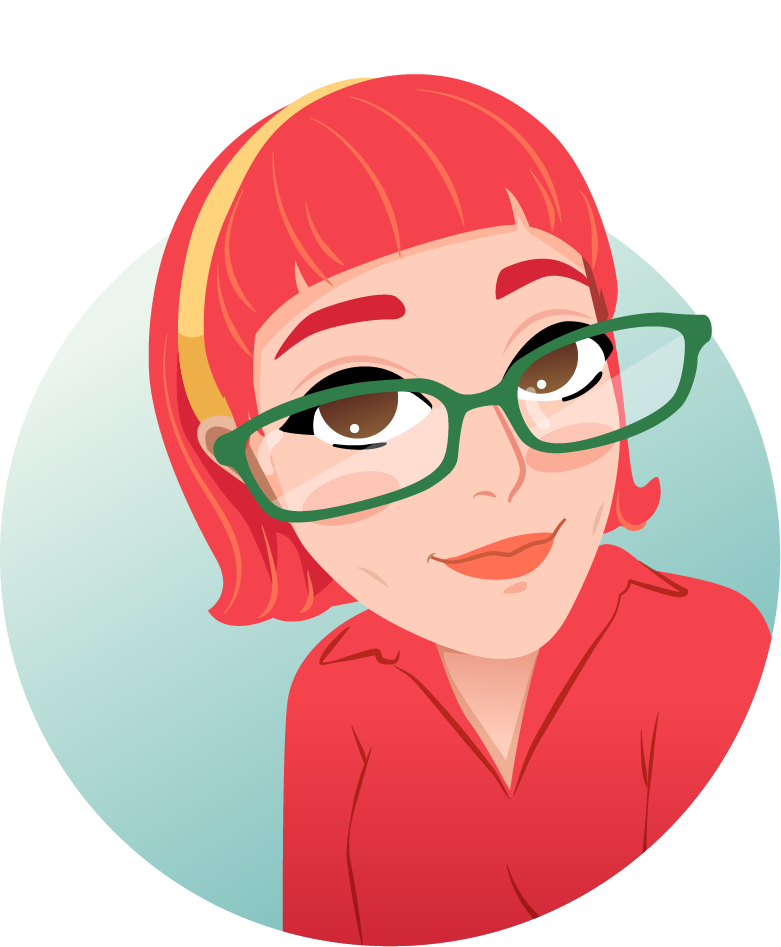 Truccey is a knowledgeable tutor in both History and English, with a BA in History from San Jose State University. With over 7 years of experience, she specializes in SAT English, AP exams, and academic writing for students of all ages. Truccey also provides valuable guidance in college admissions, helping students navigate university research and application processes. She enjoys traveling, exploring new places, and spending time at home with her cat, Hannibal.