Meet With A High School English Tutor Near You – Onlne and In-Person
We provide the highest-rated tutoring service to middle school and high school students in the San Jose Bay Area.
Private high school English Language Arts Tutoring
The Benefits of A High School Reading and Writing Tutor:
High school English tutoring can help students improve their grades, build confidence, and develop strong reading and writing skills that will benefit them throughout their academic and professional lives. Tutoring can also help students prepare for college and future careers that require strong communication and critical thinking skills.
Common Areas of Difficulty for High School English Students
High school English students often struggle with critical reading skills, including analyzing and interpreting literature, identifying key themes, and making connections between texts. They may also have difficulty with writing skills, including essay organization, citation formatting, and grammar and syntax. Tutoring can provide additional support and guidance in these areas.
How our Reading and Writing tutors create results
Building Critical Reading Skills in High School Students
Critical reading is a key component of high school English coursework. Tutoring can help students develop strong reading skills, including close reading, analysis, and interpretation of literature. Tutors can provide guidance on how to identify key themes, symbols, and motifs, and how to make connections between different texts.
Writing Skills Covered in High School English Tutoring
High school English tutoring can cover a wide range of writing skills, including essay organization, research skills, citation formatting, and grammar and syntax. Tutors can help students learn how to write effective thesis statements, develop strong arguments, and use evidence to support their claims.
Meet Your High School English San Jose Tutor
Personalized instruction
Every student has unique strengths, weaknesses, and learning styles. High school English tutoring can provide individualized attention and instruction tailored to meet each student's specific needs. Tutors can identify areas of difficulty and create personalized learning plans that help students build on their strengths and overcome their weaknesses.
Test Preparation for English-Based Assessments
High school English classes often include assessments that require students to demonstrate their reading and writing skills, such as essays, research papers, and literary analysis papers. Tutoring can help students prepare for these assessments by reviewing the requirements and expectations of the assignment, providing guidance on research and writing strategies, and offering feedback on drafts.
Learn more about English Tutoring for High School Students
High school English curriculum is a huge jump in expectation for many students. The standard for high school students includes competency in Reading Literature, Reading Informational Text, Writing, Speaking and Listening, and Language.
As students move forward through grade levels, students are expected to meet and master the expectations of each class which will require building on skills from the previous course.
Freshman Language Arts
Students entering high school will start with a course commonly referred to as Language Arts. This class is fairly comprehensive and is designed to introduce students to reading, writing, and critical thinking skills. These important skills will help them in school and later on in life.
The goal of this course for students is threefold. It provides them with practice on essay writing skills, reading a variety of literary genres, and exploring texts in detail. Students will traditionally analyze plot, voice, tone, characters, and more.
Sophomore Language Arts
Sophomore year, students will build on skills learned in Freshman Language Arts. Students will utilize skills such as drafting, outlining, and revision to refine their writing. Students will also be expected to increase the variety of literature as well as increase the depth and complexity of literary analysis.
Students should be able to determine and analyze the central idea or theme of works. As students begin to build analytical and critical thinking skills, the course will include more themes, symbolism, imagery analysis, and more while encountering a variety of rich texts.
American Literature
Depending on the school, Junior year students may be offered American Literature. In this course, students will continue to build upon prior reading and writing skills. The course will cover culturally and historically significant works in American literature.
At this level, students are expected to research and incorporate outside sources into their essays. They are also expected to use context in their exploration and analysis of American Literature. For example, time period, historical context, point of view, etc. Broadly speaking, students are encouraged to analyze the recurrent themes in American History. The coursework should enhance and complement studies in both social studies and history courses.
British/World Literature
Most schools will offer Seniors a literature class to further expand their literary knowledge by offering British/World Literature. This course looks to include British or even world literature. Prior English courses will have most likely focused on works of the fictional variety.
Senior texts will more likely include nonfiction and poetry and students should expect increased complexity in the texts this year.
In regard to writing, students are, more than ever, expected to compose in-depth analytical writing and to show familiarity with literary devices.
Other assignments such as presentations and research papers will require increased and thorough organization from students. This is a great way for students to practice project and time management skills.
Honors and AP Classes
Most high schools offer Honors or AP versions of the above classes. These classes will have a similar, but usually more complex, format. Students will be expected to explore and answer the question of 'why'. Analysis will involve interpretation of the reasoning for the author's stylistic choices.
Honors classes are usually offered to freshmen and sophomores in high school. This course highlights and focuses on themes regarding maturation, diversity, and encouraging empathy for others. The texts for this course will include novels, plays, short stories, and poetry. For writing, students will focus on expository writing as well as narrative writing of the personal and fictional variety.
AP English Language and Composition and AP English Literature and Composition are usually offered to juniors and seniors. These courses will serve as an introduction to college-level coursework in English composition and literary analysis respectively. Students will build up their rhetorical skills and enhance their ability to understand and write rhetorical arguments.
Electives
Elective English classes are usually offered at high schools and vary greatly from school to school. Some offer classes that focus on a specific writer or a certain genre. Schools may also offer creative writing classes. These also include reading and writing but will be more in-depth and specific than the average English Language Arts classes.
The value of strong reading and writing skills cannot be overstated. A strong reading foundation will help students in other subjects. It ensures students follow directions better and gain an advanced understanding of class material.
A strong writing skill will help students to better communicate their thoughts and knowledge. Students will better interpret the motivations of other writers as well as possess the skills to thrive in professional settings later in life.
To help students with their course selection, be aware of personal goals and interests. Explore elective options if a student prefers writing. If reading/writing isn't interesting to your child, explore alternative pathways to motivate students in these skills, or consider seeking writing or reading tutoring.
Truccey is an expert in English teaching and has patience. Provided students with progress notes, set learning objectives, and tracking their improvements. Overall A+ for this group!! Very helpful, very professional, and effective. I would recommend it to any parents. 🙂
– Duy
I need help with my High school English Class
< 1 min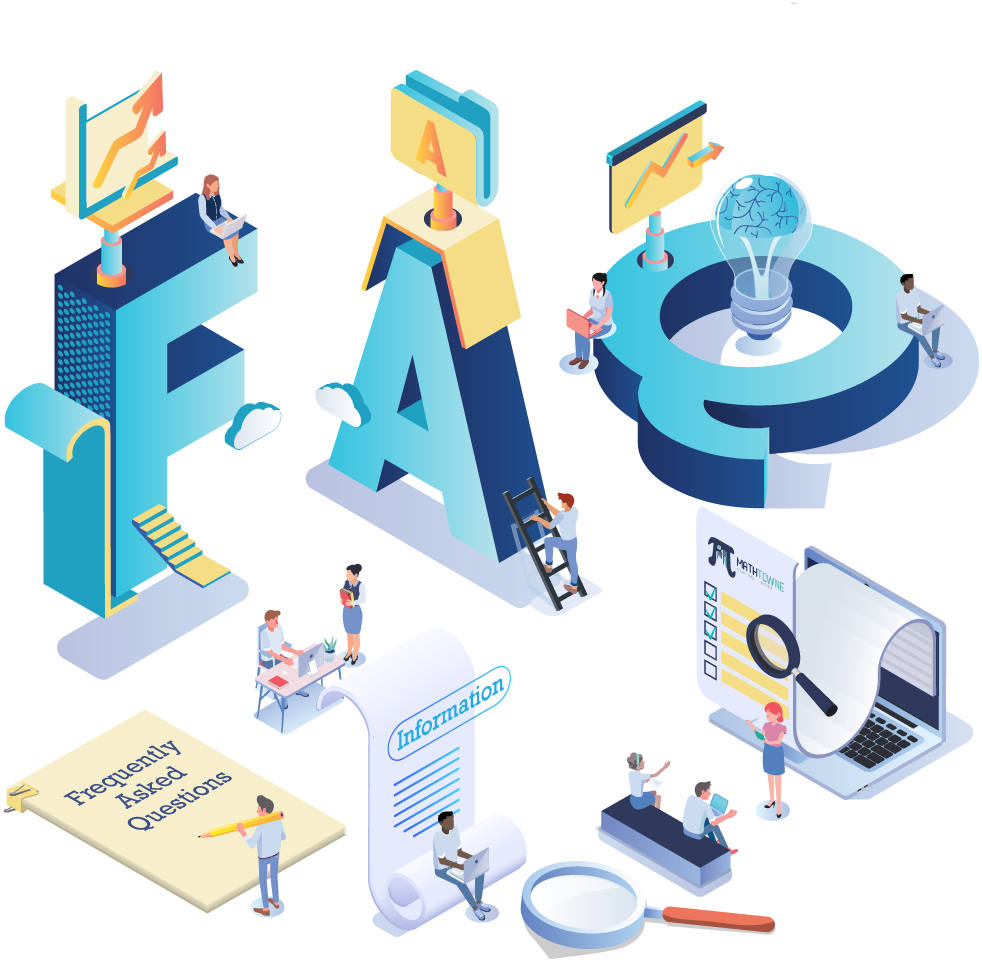 Frequently Asked Questions
How do I get better grades in Math and Language Arts?
If you are struggling in any of those core subjects the first step is to take a step back and figure out why.
Is it because you don't understand what your teacher is teaching?
Is it because you aren't doing or putting enough time into your homework?
Do you pay attention in class and do your homework but do poorly on tests?
Understanding the root of the issue is the first step in getting better grades. The next step is addressing the root problem. If you perform poorly on tests we are happy to provide you with test taking tips and strategies. You might also benefit from getting a tutor to help you with test prep before your next big test.
Where can I find a tutor to help me write an essay?
You should first explore free resources from your school or the internet. A couple of resources we can recommend are this essay writing guide from Harvard and Grammarly's writing assistant tool. Grammarly will not help you write an essay per se, but it will help correct spelling and grammar while you write.
If you are looking for online essay writing tutoring MathTowne is an excellent source for writing and essay help. If you are looking for an English tutor in San Jose, CA and live nearby we are also happy to provide in-person tutoring to you.
What can I do to get better at language arts?
At the most basic level, practice. There is very little in life that does not require hard work and practice to get better at. For Language Arts this means reading lots and lots of books. Make sure to read books from different authors and genres.
Reading is the foundation of Language Arts since it will expose you to vocabulary and grammar as well as many other literary techniques.
You should also make sure to pay attention in your class and be unafraid to ask questions or make mistakes. When given writing assignments, find topics that interest you. This will make the homework feel more fun and engaging.
What is the difference between Language Arts and English?
Language arts are commonly used in elementary and middle school. In high school these classes are more commonly referred to as English. The main difference in some schools is that language arts covers grammar and writing. English covers the same language arts skills, but it also covers reading comprehension and vocabulary.
It really depends upon the school's definition but even though the curriculum and expectations are different, the skills they cover are very similar.