SAT Prep Tutor & Classes Near You in the San Jose Bay Area
We provide the highest-rated tutoring service to middle school and high school students in the San Jose Bay Area.
One-on-One SAT Test Prep Tutoring
Private SAT Tutors
MathTowne offers one-on-one SAT Test Prep in San Jose, CA. We also offer the San Francisco area with top quality SAT Tutoring (Bay Area, CA). We provide you with a vetted and professional private tutor to make SAT preparation simple and fun. Our tutors can meet in person in the comfort of your own home, or remotely through a tablet or computer.
Customized SAT program
Our team utilizes our SAT Tutoring Bay Area course to help students prepare. We ensure improvement in student performance. We provide an in-depth breakdown of all practice tests to ensure improvement in the English and Math sections. Our instructors explain the course material and help students learn how to study effectively. Our tutors will make the SAT as easy to comprehend as possible.
How our Customized SAT Program creates results
Expert sat tutors
Our SAT prep tutors have years of experience helping students to succeed on their SAT exams. Every session is customized and targeted towards each student's unique needs.
We provide you with two specialists – an SAT Math tutor and an SAT Reading and Writing tutor. This ensures our instructors can truly provide detailed SAT tutoring and in-depth help for each subject.
SAT Practice Tests
Every student will improve their SAT score by building their test stamina. We provide our students with regular full-length SAT practice tests that help them build their stamina and confidence for the real thing.
Our tutors then use detailed analyses of each test in order to provide feedback, targeted instruction, and guidance.
STRATEGIES AND INCREASED SCORES
To further enhance the SAT prep course, we also teach time management, study skills, and test-taking strategies. These fundamental skills enable students to better overcome the challenges of the SATs and greatly improve their scores.
measurable results
We work with you and your family to set realistic and achievable goals from the start. We tailor our program to meet your individual needs and make sure all expectations are clear and understood. This allows us to guarantee measurable results.
We provide you with a detailed analysis and breakdown of each SAT practice test, regular progress updates, and a results-oriented plan for continuous improvement.
How our SAT Prep Program works
Schedule your full-length diagnostic test
This takes a minute and is free with no obligation to sign up
Take the diagnostic test on your own schedule
We recommend taking the test in one sitting and starting it at the same time of day that the real SAT would be taken around 8:30 am – 9:00 am
Free consultation to review the results
We provide you with a detailed result analysis, score breakdown and discuss any questions you may have.
Fully customized Program
Based on the diagnostic results, your target score, timeline, and availability, we provide you with a fully personalized SAT test prep package proposal.
MathTowne Test Prep Portal
Once you choose the package options and sign up, we provide you with log-in credentials to our SAT portal. The portal includes over 2,000 practice questions with video solutions
Flexible scheduling
We provide you with a complete schedule and program plan that covers lesson 1 all the way to the day of the SAT test. Along the way, we are flexible and able to accommodate scheduling changes as well as increased or decreased need for tutoring based on the progress being made.
Adaptive Instruction
One-on-one lessons, assignments, custom quizzes, and areas of focus are adjusted session by session.
Regular full-length practice tests
Throughout the program, we administer full-length practice tests. This ensures students are building their test stamina as well as provides a measurable output to track progress. The detailed analysis of each test further guides our tutors on exactly what areas to focus their instruction on.
What's my SAT score starting point?
< 1 min
What do you need to know about the SAT?
What is the SAT?
The SAT is a standardized entrance exam to test college readiness for high school students in the United States. The subject matter from the school year makes up a huge portion of the test.
The total score is calculated using the total section of the SAT. Each of these sections is scored from 200-800. The final score a student receives ranges from 400 to 1600.
How is the SAT scored?
Each section of the SAT is scored from 200-800. The total of each section is added to get a student's final score. The final score a student can receive ranges from 400 to 1600.
Each question is weighted the same. Only correct answers are scored, so there is no penalty for guessing.
What are common struggles with the SAT?
The SAT exam is a very difficult test that will require students to put in a lot of hours in preparation. Most students will not have taken this test before encountering it. This might be the first time students are faced with this level of difficulty on a test.
How to prep for the SAT?
Students will need to approach this test using a whole different learning approach. Most importantly, students need to overcome the broad scope of the test. It includes all the following aspects: Math, Reading, Writing, and Language.
In order to score high, students will need to show their capability in all areas of the test. In 2022, only 1% of students who took the SAT scored a 1450 or higher
Understanding The SAT Format
Reading Section
Questions: 52 multiple-choice
Time: 60 minutes
The reading section tests a student's reading comprehension. Students will be asked to read and analyze selected passages.
No point deductions for incorrect answers.
Wrting & Language Section
Question: 44 multiple-choice
Time: 35 minutes
The writing & language section tests a student's general knowledge of English language mechanics and conventions and overall writing skills.
No point deductions for incorrect answers
Math (No Calculator) Section
Questions: 20 multiple-choice & free-response
Time: 25 minutes
The math section tests a student's knowledge of Algebra, Geometry, and elementary Trigonometry without a calculator.
No point deductions for incorrect answers
Math (Calculator) Section
Questions: 38 multiple choice & free response
Time: 55 minutes
This section tests a student's knowledge of Algebra, Geometry, and elementary Trigonometry, with a calculator
No point deductions for incorrect answers.
What topics are covered in the SAT?
SAT English
The SAT reading and writing section will have students read and analyze passages in the following categories:
US founding document or text inspired by a founding document
Social Science (economics, psychology, sociology, etc.)
Science (Earth science, biology, chemistry, physics, etc)
Students will be expected to show capabilities in the following:
Finding evidence in the text
Use of context clues to define word meaning
Accurately analyzing and interpreting data
For the SAT Writing section, students will also be expected to show understanding of standard English conventions (grammar) and expression (style).
SAT Math
The SAT math section will include the following:
Basic Algebra
Advanced Algebra
Problem-Solving and Data Analysis
Geometry (lines & slopes, nonlinear functions, circles)
Basic Statistics
Students will be expected to show capabilities in the following:
Solving equations and inequalities
Translating word problems to math equations
Interpreting graphs and charts
Only a maximum of 10% of the test will cover Geometry and Trigonometry questions. These questions will only be basic questions on these subjects.
Working with Anh and Truccey to boost my SAT score was such an enjoyable experience for me. In a few short months, I went from scoring low 1200s to 1500s consistently. I cannot express the gratitude I have for both of them because in more ways than they know it, they have changed my entire life for the better.
– Hunter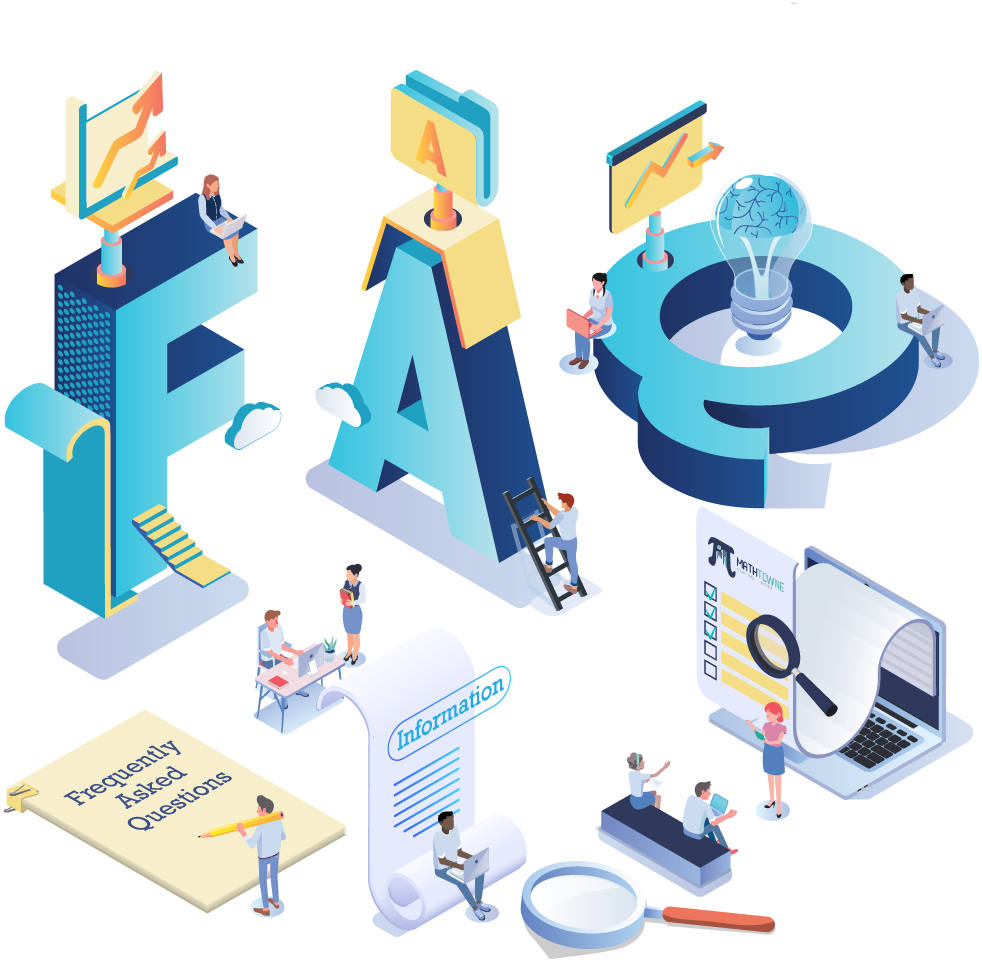 Frequently Asked Questions
What is the average SAT score on the first time?
The average SAT test score in 2022 was approximately 1050. The breakdown for that score is with 50th percentile of approximately 520-530 in the math and reading/writing section. For that same year, the average ACT score was 19.8 out of 36.
For those taking the test for the first time with minimal outside resource (ie. tutors/mentors) the average score comes out to about 1000 out of the total 1600. This is the average score, but this is nowhere near the ideal. SAT test takers should aim for a score of at least 1200 for college admission
What is considered a good SAT score?
For those planning to take the SAT, a 'good' score should be in the range of 1200-1220. Scoring a 1210 will put a student in the 75th percentile nationally. This is a 'good' score and the student can be confident in being accepted to a majority of universities. However, this score may prevent the student from entering the top national universities (about 500 universities).
What is the best SAT tutoring program?
Broadly speaking there are numerous venues for SAT tutoring available online. It is a matter of finding what works for you. One factor for tutoring programs is to find one that ensures a personalized approach to learning. Ideally, the best tutoring program for you would be one that is tailored to your specific needs.
Should I take the SAT or ACT?
There are pros and cons to each test. Depending on your personal strengths and weaknesses, you should choose the test that works best for you. To see a more detailed breakdown of the tests, check out this article.