What Goes into a College Application?
Applying to college can be a daunting task, but understanding the required components of a college application is crucial to success. From personal information to essays, this blog post aims to provide a comprehensive overview of what you need to prepare for your college application.
The general list of what you will need is as follows:
Application Form
Essay
Transcript
Test Scores
Letters of Recommendation
List of Activities
Fee Waiver
FAFSA and Other Financial Aid Forms
1. Application Form
The application form is the first and most important aspect of your college application. It is where you provide your personal information, academic records, extracurricular activities, and other essential details that the admission committee will use to evaluate your suitability for the program. While many students use the Common App and/or the Coalition App to apply to multiple schools with one primary application, many universities, such as MIT, require students to apply directly through their websites online.
Read: Common App & Coalition App: What are They?
2. Essay
The essay is an opportunity for you to showcase aspects of your identity, such as your unique perspectives, interests, and goals, that may not be highlighted in other parts of your application. Use this to differentiate yourself from other applicants who may have similar academic and extracurricular backgrounds as you. Many universities also require shorter supplemental essays specific to the college or program you are applying to. These essays are a major factor in the admissions process, so put in the effort to make them stand out!
3. Transcript
Your transcript is a record of your academic performance throughout high school, including courses taken, grades earned, and GPA. It is an essential component of your college application, as it provides the admission committee with a clear picture of your academic abilities and potential. Consider taking more difficult courses that demonstrate your willingness to challenge yourself. Some universities may require official transcripts sent directly from your high school, so be sure to check the specific application requirements for each school you are applying to.
4. Test Scores
When it comes to sending test scores for your college applications, make sure to research each university's specific requirements. Many schools accept both the SAT and ACT, while others may only accept one or the other. Some schools may even be test-optional, meaning that they do not require standardized test scores at all. Be sure to check the application requirements for each school you are applying to and ensure that you send your scores by the stated deadline. You can send your scores directly through the testing agency or through your high school's guidance office.
5. Letters of Recommendation
Letters of recommendation provide insight into your character and potential as a student from someone who has worked with you closely. This could be a teacher, coach, or mentor who knows you well and can speak to your strengths and abilities. Make sure to choose recommenders who can highlight different aspects of your personality and academic abilities and ask them well in advance to give them plenty of time to write a thoughtful recommendation. Be sure to provide them with any necessary forms or guidelines from the universities you are applying to.
6. List of Activities
Your list of extracurricular activities shows admissions committees what you're passionate about and how you've spent your time outside of the classroom. Don't be afraid to include a variety of activities, from sports and clubs to community service and work experience. Quality over quantity is key, so focus on highlighting the activities that have had the biggest impact on you and your personal growth. Be sure to include any leadership positions or special recognitions you've received, as well as any relevant skills or achievements.
In summary, materials you may want to include with your list of activities are as follows:
Extracurricular activities
Volunteer work or community service
Work experience or internships
7. Fee or Fee Waiver
Given that the average fee is $50 for each school you apply to, with some schools requiring more, this can add up. Students who demonstrate a need for financial aid can file a request for fee waivers from colleges. If you're using the Common App or the Coalition App, both allow you to request fee waivers from any of the schools you're applying to. Students can also have fees waived by participating in instant decision days or if they took the SAT or ACT with a fee waiver.
8. FAFSA or other financial aid forms (if applicable)
One important aspect of applying for college is financial aid, and the Free Application for Federal Student Aid (FAFSA) is a crucial form to fill out. The FAFSA determines your eligibility for federal financial aid, such as grants, loans, and work-study programs. It's important to fill out the FAFSA as soon as possible after October 1st of your senior year, as some financial aid is awarded on a first-come, first-served basis.
When applying to colleges, make sure to include the schools you're applying to on your FAFSA. This will allow them to access your financial information and make decisions about the aid they can offer you. Additionally, some colleges may require additional financial aid forms, so make sure to check each school's website for specific instructions.
What are Colleges Looking for in an Applicant?
Admissions officers are seeking students who are not only intelligent and ambitious but also passionate and willing to step outside of their comfort zones. Colleges also want students who are genuinely interested in their school. More importantly, though, they want to fit together a diverse group of students who bring different experiences and perspectives to the table. Your application should show how you can contribute to the campus community in unique ways.
How Do I Make My College Application Stand Out?
1. Transcript
Your transcript includes your GPA, courses, and attendance record, providing admissions officers with a detailed look at your academic performance over the past four years.
While colleges do consider GPA, taking challenging classes can give you an advantage. Colleges would prefer to see a B in honors or AP classes compared to an A in an "easy" class because it shows that you strive to push yourself academically. Keep in mind that schools also look at your senior-year grades, so it's important to continue to work hard and maintain your academic performance in your final year of high school.
Note: Some schools require your high school to send your sealed transcript directly to college admissions. Since many students will be requesting their transcripts around the same time, make sure you request yours early and be patient as the process can take some time.
2. Letters of Recommendation
Standard: 2 letters
Letters of recommendation can play an important role in your college application process. Some schools may not require them but for many others, they are a significant requirement. These letters offer colleges an insight into your character, work ethic, and academic abilities that may not be reflected in your transcripts or test scores.
When selecting teachers to ask for letters, it is best to choose those who have taught you recently and can include positive and specific things about who you are as a student. Ideally, you want teachers who can speak to your abilities and personal qualities, such as your diligence, creativity, and leadership skills.
If you are applying to multiple schools, it is a good idea to ask two teachers from two different subjects for letters that you can use for multiple applications. This will save your teachers time and make the process easier for everyone involved. Remember to ask them well in advance of the deadlines, and don't be afraid to follow up if they haven't submitted the letter when the deadlines approach.
You may choose to get a third letter of recommendation from another adult mentor, but only if this letter adds something new to your application. This could be someone who has worked with you in a community service project, an internship, or a volunteer organization.
Note: Schools may have different guidelines for these letters (sometimes called "Teacher Evaluations"), so pay attention to each school's specific requirements.
3. List of Activities
The list of activities is where you get to showcase all of the extracurriculars you've been involved in throughout high school, such as clubs, sports, jobs, and volunteer experience.
Colleges care more about your level of involvement in your activities than the number of activities on your list. It's far more impressive to be passionate and actively involved in fewer activities than have a shallow involvement in a long list of clubs.
When listing your activities, start with the ones you were most involved in at the top of the list and work your way down. Include activities where you held a leadership position, received awards, or where the activity contributed to your academic or personal development. For example, if you volunteered at a local hospital and gained valuable medical experience, include that. Don't worry about filling in every available space in this section – just fill in your most important activities.
4. Essay
The personal statement essay is a critical component of your college application, and it gives you the opportunity to stand out from the thousands of other applicants. The essay you write might be the key factor that sets you apart, especially if you're applying to competitive schools where other applicants also have impressive grades, test scores, and activities.
You'll need to write a compelling and unique essay that showcases your personality, skills, and values. This is your chance to tell your story and explain why you're the best fit for the college or university you are applying to. Start early and spend time brainstorming, drafting, and editing your essay to ensure that it's polished and effectively communicates your message. Be authentic and showcase your true self in your essay.
Some essay prompts include:
Recount a time when you faced a challenge, setback, or failure. How did it affect you, and what did you learn from the experience?
Describe a topic, idea, or concept you find so engaging that it makes you lose all track of time. Why does it captivate you? What or who do you turn to when you want to learn more?
Reflect on something that someone has done for you that has made you happy or thankful in a surprising way. How has this gratitude affected or motivated you?
In addition to the personal statement, many colleges and universities require supplemental essays as part of the application process. These essays are usually specific to the school you're applying to and allow the admissions committee to get a better sense of why you're interested in attending their institution.
Supplemental essays are usually shorter (250 words or less) but it's just as important to craft thoughtful and well-written responses for them. These essays give you the opportunity to show your knowledge and enthusiasm for the school, so be sure to do your research and tailor your answers to the specific institution.
Some common supplemental essay topics include:
Why you're interested in the school
What you hope to gain from attending
How you plan to contribute to the campus community
Some other prompts might ask you to explain what is important to you or how the people around you would describe you.
For more info on this section, read "Writing Your College Essay (Part 1): What to Include & What to Avoid" and "Writing Your College Essay (Part 2): How to Get Started on Your Essay"
More Tips for Your Application
Do research on your prospective school before filling out the application.
Be mindful of your social media accounts – schools may even rescind an admissions offer after an applicant has been accepted because of the student's social media!
Check your application for mistakes.
Send in your application early!
Follow-up with college admissions – you can politely check in about your application, but don't go overboard.
Final Note
Don't worry about sending in the "perfect" application. Ultimately, colleges are looking for more than just good grades and test scores. They want to get to know the real you – your individual strengths and unique traits that make you stand out from other applicants. Even if your application has flaws or weak spots, that does not mean you will automatically be rejected. Colleges look at applications for a better picture of who the student is as a whole. They are more likely to reject flat and boring applications that look nice on paper but lack substance than an application with some flaws but that ultimately shows the applicant is passionate and willing to challenge themselves.
As you prepare your application, remember to highlight your qualities and values and show how you can make a positive impact on the campus community. Colleges want to create an environment that fosters growth, learning, and collaboration, and the college application is where you can show why you would be an exceptional addition to any college's incoming class.
Sources:
How Can You Build the Most Versatile College Application? | Prep Scholar
The 7 Things That Really Look Good on a College Application | Prep Scholar
How to Stand Out in Your College Application | TheBestSchools.org
Components of the College Application | NewVisions.org
Your College Application | Princeton Review
How to Get a College Application Fee Waiver | Prep Scholar
Need more personalized recommendations?
The above tips and recommendations are broad strokes on College Prep. If you have further questions, feel free to contact us for a personal consultation. We look forward to helping you.
About MathTowne
MathTowne is a locally-based tutoring resource. We are here to support students through the key phases of their academic journey: middle school, the transition to high school, all four years of high school, and college preparation. Our staff has years of experience in creating personalized lesson plans for all of our students.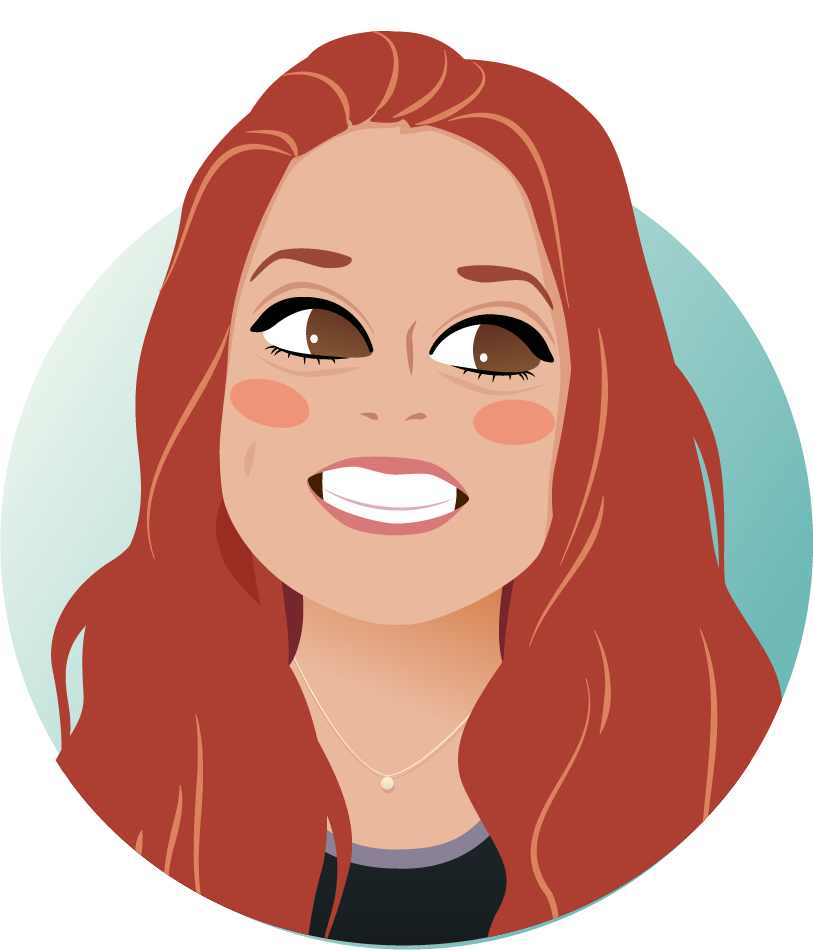 Alana is MathTowne's skilled researcher and writer, providing valuable tips and resources through her blog posts to help students. With a B.A. in Sociology from Sonoma State University, she covers diverse topics such as study tips, college applications, test prep, and financial aid. Alana's passions include creative writing, outdoor exploration, and stopping to pet dogs she meets along the way.