6th -7th -8th Grade Geometry Tutoring Near You – Online & In-Person
We provide the highest-rated tutoring service to middle school and high school students in the San Jose Bay Area.
One-on-One Geometry Tutoring for Middle school Students
Common Struggles Students Have with Geometry
Middle school students often struggle with geometry because it requires them to think spatially and abstractly, which can be challenging for some students. Other common struggles include:
Spatial visualization and reasoning: Students may have difficulty picturing geometric shapes in their minds, especially when they are asked to imagine them in different orientations or perspectives.
Geometric vocabulary: Geometry has many specific terms, such as lines, angles, vertices, and planes, students may struggle to remember.
Applying concepts: Students may have trouble applying the concepts they have learned to solve real-world problems or to answer questions that require them to think critically.
Memorizing formulas: Geometry often involves memorizing formulas, such as the area and perimeter of different shapes. Students may struggle to remember these formulas or understand how to use them in different situations.
Working with proofs: As students progress through geometry, they may be asked to write and understand geometric proofs. This requires a high level of abstract thinking and logical reasoning, which can be challenging for some students.
Graphing skills: Geometry often involves graphing shapes on coordinate planes or plotting points. Students may struggle with graphing skills, including understanding the x-y axis and using the correct scale.
Why Find Geometry Tutoring?
Our tutors can address these specific challenges middle school students have by providing individualized attention, using visual aids, providing extra practice, reviewing and clarifying classroom material, demonstrating problem-solving strategies, and providing feedback and encouragement. Our geometry tutors are committed to helping students overcome their struggles and reach their full potential in geometry.
How our Geometry tutors create results
Personalized Instruction
By working one-on-one with your child, our geometry tutors are able to identify and address specific weaknesses and tailor their instruction to meet individual learning needs. Using visual aids, certain strategies, and extra practice problems, they help students to build their understanding and confidence in geometry. By providing constructive feedback and encouragement, they create a supportive learning environment that helps students to achieve success.
in-home & online tutoring
MathTowne has online tutoring as well as in-home for whatever suits your needs. We guarantee our in-home tutors are professional, safe, and knowledgeable for your peace of mind.
If you choose to do remote lessons, we have some of the best online Calculus tutors available. Our online math tutors are highly experienced in conducting fun and effective lessons and utilize various technologies to ensure student engagement.
Learn more about our Middle School Geometry Tutoring Program
In middle school Geometry, students are provided the crucial math skills that will help them in their academic journey. Students build on these skills and apply them to real-world applications, subsequent math courses, as well standardized testing.
One major obstacle for many students in the classroom is the inability to adhere to the pace of the lessons. This is an inevitability, given the number of students in a class. It is often difficult for a teacher to address every student's individual needs. Students who fall behind or are simply confused about certain lessons often struggle to find an answer.
It helps to be informed of what this course entails to ensure success.
What to Expect in Middle School Geometry
In Middle School Geometry, students develop their understanding of Geometry and learn to apply basic Geometry tools to more in-depth concepts.
They will expand on their knowledge by studying angles, lines, polygons (like triangles and quadrilaterals). They may also be introduced to rudimentary trigonometric concepts.
How MathTowne's Program Can Help You Succeed
At Mathtowne, students will have the opportunity to build various mathematical skills beyond understanding concepts. Our program allows students to exercise problem solving and reasoning toward geometric concepts.
Our team of tutors will also adjust strategies and tools to match each student's needs.
Significance and Impact of Middle School Geometry
We believe Pre-Algebra and Geometry are the most useful math courses to master before moving to more difficult classes.
The fundamentals students learn in these courses are needed for computer science, physics, algebra 2, pre-calculus, and many other colleges and high school math classes.
I need help with my middle school geometry class
< 1 min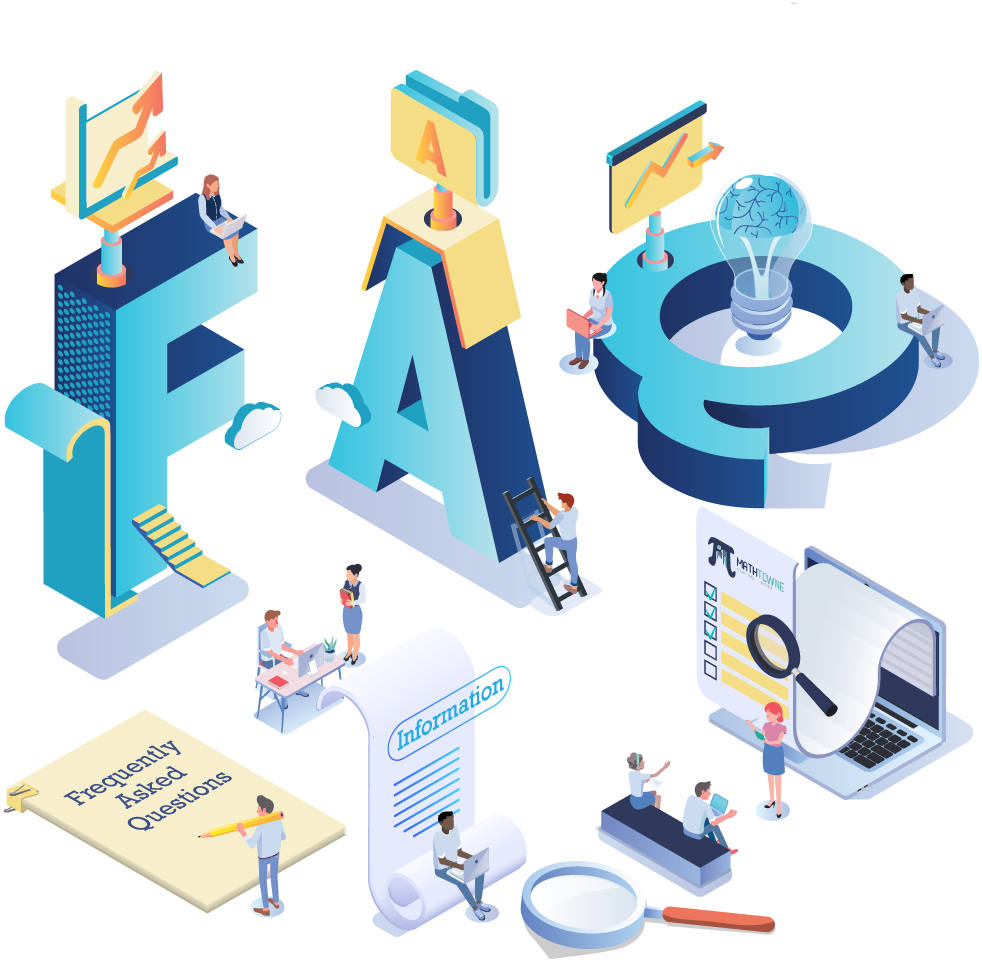 Frequently Asked Questions
What are some top free online resources for learning geometry?
Khan Academy – This online learning platform offers a comprehensive range of video lessons, practice exercises, and assessments to help students of all levels learn geometry.
GeoGebra – This free online software is specifically designed to help students learn geometry. It provides tools to create geometric figures, explore geometric concepts, and solve problems.
Math Planet – Math Planet is another free online resource for learning geometry. Their geometry course covers topics such as points, lines, angles, triangles, quadrilaterals, and circles. The site offers video tutorials, interactive quizzes, and printable worksheets to help reinforce concepts.
Should I take both algebra 1 and geometry in 8th grade?
This will depend on you and your long-term academic goals. Generally, it is not recommended for students who are not strong in math, both due to workload and long-term impact. The majority of students who do double up on these subjects usually do so in Freshman year.
The purpose of this is to accelerate the coursework. In this case, Sophomore year would be Algebra 2, Junior will be Pre-Calculus, and Senior will be Calculus. Your middle school to high school transfer may also affect your choice. Doubling in eighth grade might not have any real impact on your high school.
What grade do schools teach geometry?
Most American high schools offer students Algebra 1 in 9th grade and Geometry in 10th. However, you might be looking to accelerate your coursework and reduce the Geometry to Trigonometry/Algebra 2 timeline. It's recommended that you either double up Geometry in 9th grade or take it over the summer.
Is geometry or algebra harder?
Broadly speaking, if you are a more 'visually' inclined student, you may find Geometry to be a bit easier. Geometry is the study of shapes and deals with angles and dimensions. It might make more sense than the more abstract concepts in Algebra 1.
How is geometry related to algebra?
While both subjects differ greatly in concepts, one main area of crossover is the use of equations in graphs. Even though Algebra 1 does not specifically deal in shapes and angles, plotting lines and slopes is present in both subjects.
What is the use of algebra and geometry in everyday life?
Algebra and geometry may seem quite removed from daily life when being used on homework, test prep, and tests. However, both these subjects serve as the foundation of products in science and engineering. Geometry in particular has strong ties in careers like architecture and is utilized by surveyors.