6th -7th -8th Grade Geometry Tutoring Near You – Online & In-Person
We provide the highest-rated tutoring service to middle school and high school students in the San Jose Bay Area.
One-on-One Geometry Tutoring for Middle school Students
Geometry Help
MathTowne offers one-on-one Geometry Tutoring in the San Jose Bay Area. We provide you with a vetted and professional private tutor to make Geometry become your child's strong point. Our math tutors can meet in person in the comfort of your own home, or remotely through a tablet or computer.
Personalized instruction
Our team enjoys tutoring students at all levels of math. We ensure improvement in student performance in all aspects of their academics. We provide an in-depth breakdown of all subjects, tailored to the curriculum of their school. Our instructors explain the class material and help students learn how to study effectively.
Supportive environment
Our tutors provide the level of support that will help students achieve high level expectations. A positive attitude towards math is key to success. We teach with a supportive approach where decision making, risk taking, and self-confidence are highly encouraged.
The benefit of private tutoring
If your child finds Geometry homework and instruction to be overwhelming, you may need to hire a tutor. It's very common for students to need geometry help. Almost all students benefit from working one-on-one with a private math tutor. Our expert math tutors look forward to helping your child to feel confident and be successful in their middle school Geometry class!
How our Geometry tutors create results
Study skills & test-taking Strategies
Our team is dedicated to providing the necessary support for students to succeed in their academic goals. Our highly qualified math and science tutors help students to form productive habits.
These include time management, study skills, and test-taking strategies. These fundamental skills enable students to better overcome the challenges of achieving academic excellence.
in-home & online tutoring
MathTowne has online tutoring as well as in-home for whatever suits your needs. We guarantee our in-home tutors are professional, safe, and knowledgeable for your peace of mind.
If you choose to do remote lessons, we have some of the best online Calculus tutors available. Our online math tutors are highly experienced in conducting fun and effective lessons and utilize various technologies to ensure student engagement.
Learn more about our Middle School Geometry Tutoring Program
In middle school Geometry, students are provided the crucial math skills that will help them in their academic journey. Students build on these skills and apply them to real-world applications, subsequent math courses, as well standardized testing.
One major obstacle for many students in the classroom is the inability to adhere to the pace of the lessons. This is an inevitability, given the number of students in a class. It is often difficult for a teacher to address every student's individual needs. Students who fall behind or are simply confused about certain lessons often struggle to find an answer.
It helps to be informed of what this course entails to ensure success.
What to Expect in Middle School Geometry
In Middle School Geometry, students develop their understanding of Geometry. Students are expected to learn to apply basic Geometry tools to more in depth concepts.
read more…
Students will expand on their knowledge by studying angles, lines, polygons (like triangles and quadrilaterals). They may also be introduced to rudimentary trigonometric concepts.
show less
How MathTowne's Program Can Help You Succeed
At Mathtowne, students will have the opportunity to build various mathematical skills beyond understanding concepts. Our program allows students to exercise problem solving and reasoning toward geometric concepts.
read more…
Our team of tutors will also adjust strategies and tools to match each student's needs.
show less
Significance and Impact of Middle School Geometry
We believe Pre-Algebra and Geometry are the most useful math courses to master before moving to more difficult classes.
read more…
It is needed for computer science, physics, algebra ii, pre-calculus, and many other colleges and high school math classes.
show less
I need help with my middle school geometry class
< 1 min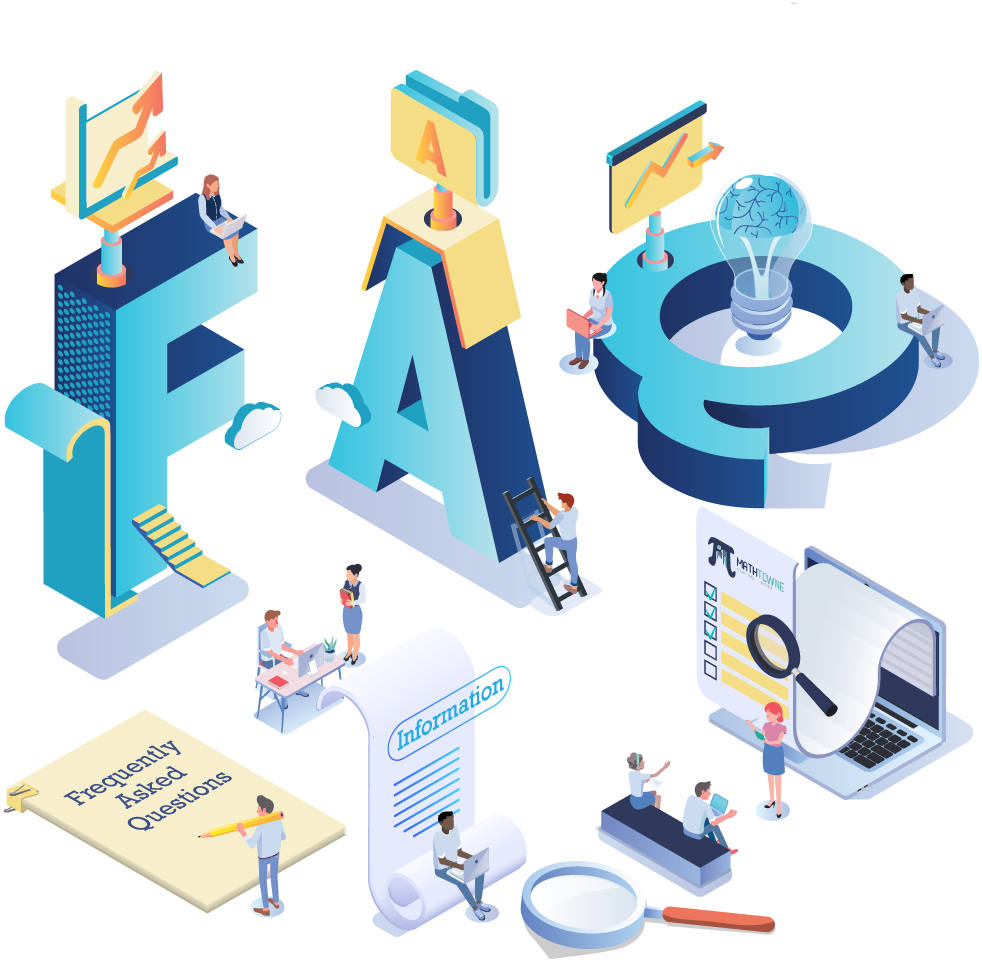 Frequently Asked Questions
Should I take both algebra 1 and geometry in 8th grade?
This will depend on you and your long term academic goals. Generally it is not recommended for students who are not strong in math, both due to workload and long term impact. Majority of students who do double up these subjects usually do so in Freshman year.
The purpose of this is to accelerate the coursework. In this case, Sophomore year would be Algebra 2, Junior will be Pre-Calculus, and Senior will be Calculus. Your middle school to high school transfer may also affect your choice. Doubling in eight grades might not have any real impact on your highschool.
What grade do schools teach geometry?
Most American high schools offer students Algebra1 in 9th grade and Geometry in 10th. However, you might be looking to accelerate your coursework and reduce the Geometry to Trigonometry/Algebra 2 timeline. It's recommended that you either double up Geometry in 9th grade or take it over the summer.
Is geometry or algebra harder?
Broadly speaking, if you are a more 'visually' inclined student, you may find Geometry to be a bit easier. Geometry is the study of shapes and deals with angles and dimensions. It might make more sense than the more abstract concepts in Algebra 1.
How is geometry related to algebra?
While both subjects differ greatly in concepts, one main area of crossover is the use of equations in graphs. Even though Algebra 1 does not specifically deal in shapes and angles, plotting lines and slopes is present in both subjects.
What is the use of algebra and geometry in everyday life?
Algebra and geometry may seem quite removed from daily life when being used on homework, test prep, and tests. However, both these subjects serve as the foundation of products in science and engineering. Geometry in particular has strong ties in careers like architecture and is utilized by surveyors.