ACT – SAT – ISEE – HSPT – PSAT – Test Prep Tutor Near You
With the help of our advanced custom software, our expert test prep instructors provide students with precise assessments, personalized lessons, and significant score increases.
How our test Prep Program works
Schedule your full-length diagnostic test
Our process is personalized to students' needs by appropriate placement with an initial diagnostic test. A program is then recommended based on their current level and desired test date.
Lessons and Review
Upon selecting a package, students are provided instruction, regularly given homework sets, and take several practice tests to ensure subject comprehension. Tutors will review subjects consistently with students to support retention.
Progress Updates
Our experts will communicate with families on a regular basis to discuss progress, recommendations, and provide any other supplemental information. The lessons notes and practice tests are available to remotely review through the online portal.
Preparation for the Big Day
Students take the test and see the fruits of their labor! Our experienced counselors will provide a host of recommendations including pre-test preparations and nutrition to have students be their best selves on test day.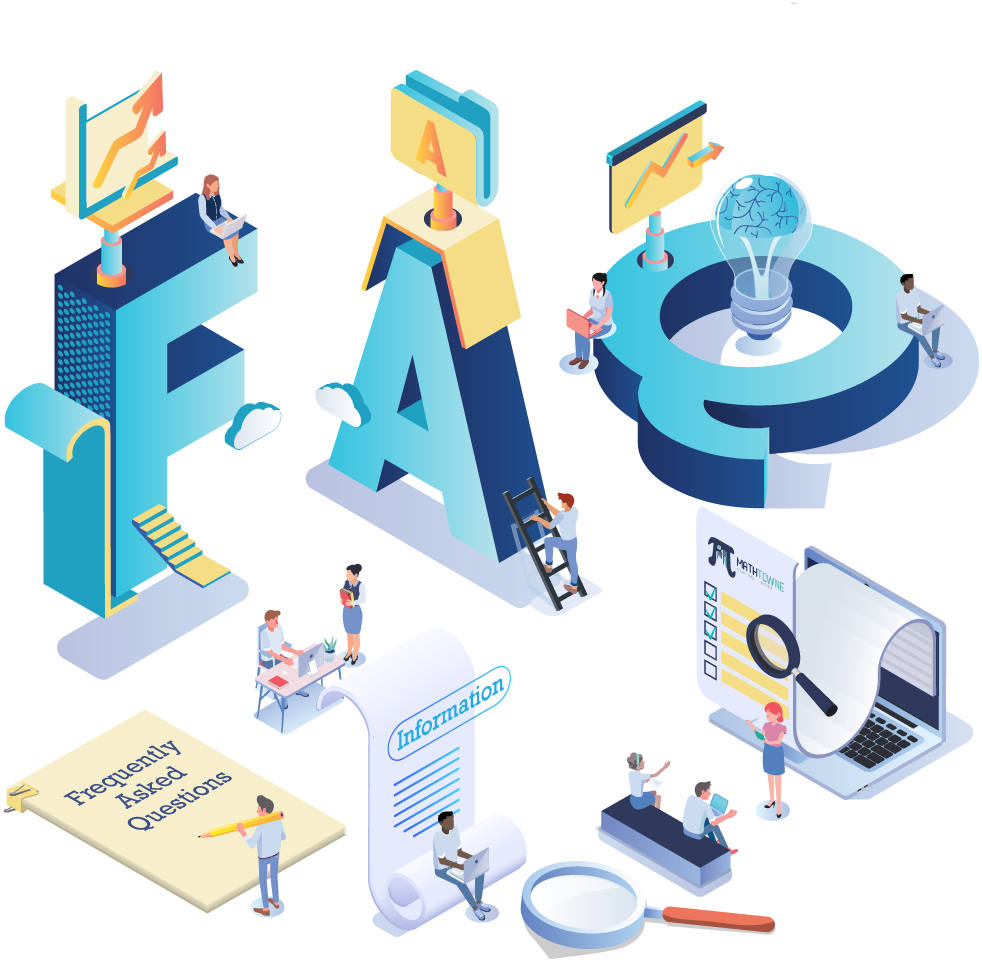 Frequently Asked Questions
What is test preparation, and why is it important?
Test preparation refers to the process of studying and practicing to improve your performance on a specific test. It is important because a good test score can have significant implications for your future academic and career opportunities. Whether it's an entrance exam for college, a professional certification test, or a standardized assessment, proper test preparation can increase your chances of success.
How far in advance should I start preparing for a test?
The best time to start preparing for a test is as soon as possible. Ideally, students should begin preparing at least six weeks before the exam date to allow enough time for practice, review, and improvement. However, it may vary depending on the exam's level of difficulty, length, and complexity. Many students choose to start tutoring several months before their test, allowing them to work on their weaknesses and build their confidence over time.
What is the best way to manage test anxiety?
What is the best way to manage test anxiety?
Test anxiety is a common problem that affects many students. To manage test anxiety, students can engage in relaxation techniques such as deep breathing, meditation, or progressive muscle relaxation. They can also prepare themselves mentally by visualizing success and positive outcomes. It is also helpful to stay organized and create a study schedule, so they don't feel overwhelmed or rushed. Check out our blog post for more test-taking strategies.
Can tutoring for test prep help me achieve my target score for college admission or scholarship programs?
Yes, tutoring for test prep can be very effective in helping students achieve their target scores for college admission or scholarship programs.
Tutors can work with students to identify the specific requirements for their desired program and tailor their preparation accordingly. By providing personalized instruction, study materials, and practice tests, tutors can help students build the skills and confidence needed to ace their tests and achieve their goals.
However, it is important to keep in mind that success on a test is not guaranteed, and students must still put in the time and effort to prepare and perform to the best of their abilities.
What are other resources for test preparation?
Princeton Review – Offers test prep courses and private tutoring for a variety of exams, as well as free online resources and practice tests.
Khan Academy – Offers free online resources and practice tests for the SAT and other standardized tests.
Barron's – Offers test prep books for a variety of exams as well as free online resources and practice tests.
I need help PRepping for my next exam
< 1 min