Pre calculus Tutoring Near You – Online & In-Person Sessions
We provide the highest-rated tutoring service to middle school and high school students in the San Jose Bay Area.
Private PreCalculus Tutoring
Why should I find a Precalculus Tutor Near Me?
Precalculus is a challenging subject that many students struggle with since it builds upon a strong foundation in algebra and trigonometry. A tutor can provide personalized attention and support to address any difficulties your child is facing in the subject, helping them excel in class and achieve better grades. A tutor can also guide your child in developing strong study habits and problem-solving skills that will benefit them in future math courses and beyond.
Why is Precalculus Important?
Precalculus lays the foundation for advanced courses such as calculus, physics, and engineering. A strong understanding of precalculus concepts and problem-solving skills can set your child up for success in these fields and many others.
How our PreCalculus tutors create results
Study skills & test-taking Strategies
Our team is dedicated to providing the necessary support for students to succeed in their academic goals. Our expert math tutors have many years of experience helping math students to form productive habits.
These include time management, study skills, and test-taking strategies. These fundamental skills enable students to pass by overcoming the challenges of achieving academic excellence.
in-home & online tutoring
MathTowne has Pre-Calculus help online as well as in-home for whatever suits your needs. We guarantee our in-home tutors are professional, safe, and knowledgeable for your peace of mind.
If you choose to do remote lessons, we have some of the best online math tutors for Pre-Calculus available. Our online Pre-Calc tutors love to teach math and are highly experienced in conducting fun and effective lessons.
Meet Your Precalculus San Jose Tutor
Personalized instruction
Our team tutors high school students at all levels of math. We ensure improvement in student performance in all aspects of their academics. We provide an in-depth breakdown of all subject matter, tailored to the curriculum of their school. Our instructors are ready to answer your child's questions and resolve his or her Pre-Calc problems. We work with students and help them establish learning plans for effective Pre-Calculus prep.
Supportive environment
Our tutors provide the level of support that will help students achieve high level expectations. A positive attitude towards math is key to success. We teach with a supportive approach where decision making, risk taking, and self-confidence are highly encouraged.
Learn more about our Precalculus Program
Precalculus is fairly unique as the topics covered are quite often dependent on the school. Broadly speaking, these are the general topics that should be covered in the class:
Precalculus topics
Solve and graph polynomials
Understand Arithmetic and Geometric Sequences and Series
Investigate Rational Functions
Solve Exponential and Logarithmic Functions
Understand basic Linear Algebra including vectors and Matrices
Cover more Probability and Statistics
Understand Conics: Parabola, Ellipse, and Hyberbola
Learn Trigonometric Identities and functions
Understand trigonometric functions and their inverses
Law of sines and cosines
Anh has been very helpful to my son over the past few years. She's helped him with math and chemistry. I appreciate that she made him accountable but also took careful measure in understanding how he grasped the information.
– Laure
I need help with my Precalculus Class
< 1 min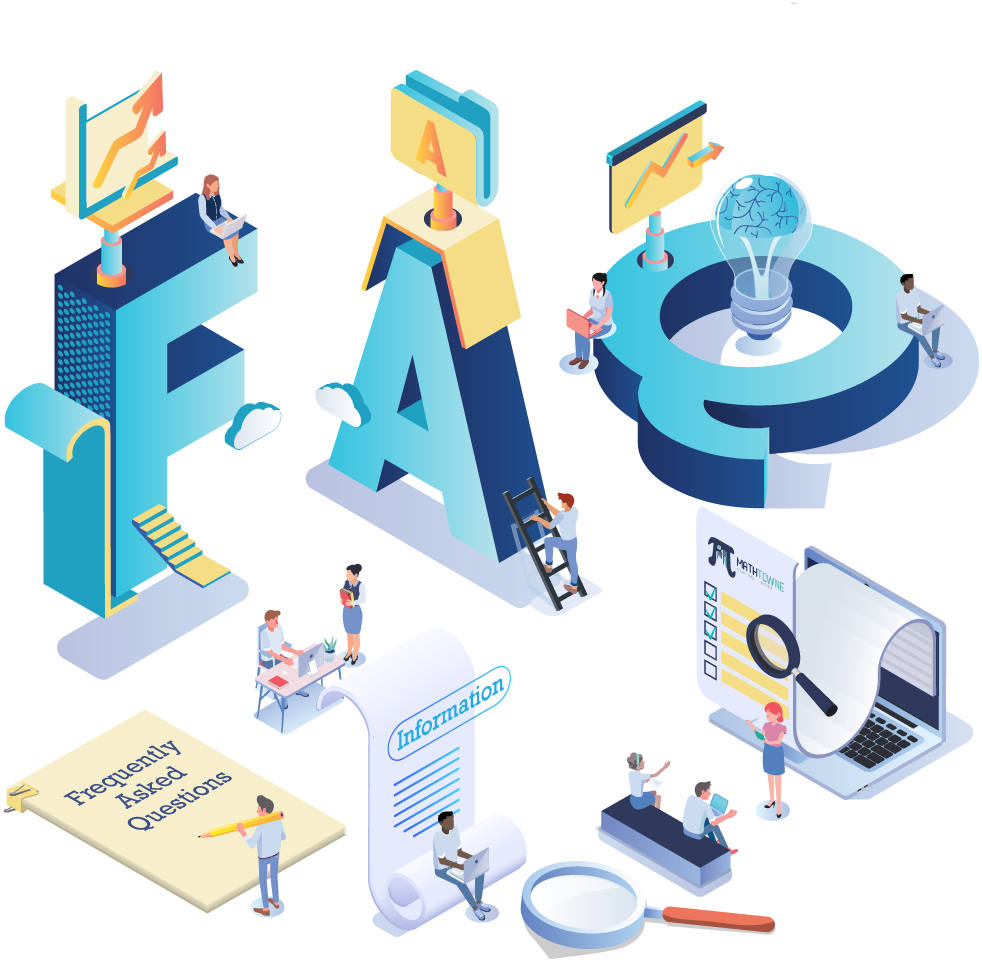 Frequently Asked Questions
How is Precalculus different from algebra?
While Pre-Calculus and Algebra do have some overlaps, Pre-Calc will also include trigonometry concepts. Pre-Calc is intended to be a preparatory course to ensure students' readiness for Calculus.
What is the difference between Calculus and Precalculus?
Pre-Calculus generally focuses on algebraic content mastery to help students prepare for Calculus. Upon completion of Pre-Calculus, students should be able to construct and follow proofs, handle basic trig (i.e. sine, cosine, tangent), and be able to understand the real-world application of mathematical modeling.
In Calculus, you would be expected to handle integrals and derivatives. Students would be expected to define, evaluate, and manipulate these two points. They would also be expected to understand the relationship between these two points.
This will depend on the school and what class you would like to skip. If the math class has a Pre-Calc requirement, it may not be possible for you to skip Pre-Calc. The best way for you to skip Pre-Calc is to speak to your math teachers and counselors at your school. In the end, you may simply need to show proficiency via a test or completion of similar coursework.
What are some good online resources for studying Pre-Calculus?