Work With An Algebra Tutor Near You in San Jose – Get Help With Exam Review
We provide the highest-rated tutoring service to middle school and high school students in the San Jose Bay Area.
Private ALGEBRA 1 Tutoring Near You
Why Algebra 1 is Important
Algebra 1 is a critical subject for students as it forms the foundation for higher-level math courses such as Algebra 2, geometry, trigonometry, calculus, and beyond. It is essential for students to master the fundamental concepts of Algebra 1 in order to succeed in these advanced courses and in many careers that require a strong foundation in math.
In addition to being a requirement for many future courses and careers, Algebra 1 also helps students develop important skills such as critical thinking, problem-solving, and logical reasoning. It teaches students to think abstractly and apply mathematical concepts to real-world situations, preparing them for success in various fields such as engineering, computer science, finance, and more.
Is Algebra 1 Hard?
The difficulty level of Algebra 1 varies from student to student. For some students, Algebra 1 may be challenging, while other students may find Algebra 1 easier and more manageable.
Regardless of a student's initial perception of Algebra 1, having a strong foundation in this subject enables success in higher-level math courses and various career fields. With the right support and guidance, students can develop the necessary skills and strategies to succeed in Algebra 1 and overcome any initial difficulties.
Common Challenges Students Face in Algebra 1
Difficulty with Concepts
Algebra 1 can be a difficult subject for many students. Some common challenges that students face in Algebra 1 include difficulty with abstract concepts, confusion with new symbols and notations, and difficulty with solving word problems.
Additionally, some students may struggle with algebraic expressions, linear equations, graphing, and factoring. Our Algebra 1 tutoring program is designed to help students overcome these challenges and gain a deep understanding of the subject matter.
Test-Taking Strategies
Many students struggle with Algebra 1 tests, not only because of the subject matter but also due to test-taking strategies. Regularly reviewing formulas and concepts is a fundamental strategy that can help students build a strong foundation and retain information effectively.
Another common challenge students face is identifying the problem type and applying the appropriate method. Our tutors provide guidance on how to recognize problem types and apply appropriate strategies to solve them.
Lastly, it is essential to show all the steps in the solution process to ensure that the answer is accurate and complete. Students must also avoid careless mistakes by checking their work and ensuring they understand the problem's requirements. Students who overcome these challenges perform better on exams and assessments.
Meet Your San Jose Algebra 1 Tutor
Personalized instruction
Our team enjoys tutoring students at all levels of math. We ensure improvement in student performance in all aspects of their academics. We provide an in-depth breakdown of all subjects, tailored to the curriculum of their school. Our instructors explain the class material and help students learn how to study and solve problems effectively.
Supportive environment
Our tutors provide the level of support that will help students achieve high level expectations. A positive attitude towards math is key to success. We teach with a supportive approach where decision making, risk taking, and self-confidence are highly encouraged.
Learn more about Algebra 1 Tutoring for High School Students
Algebra 1 is the crucial ingredient in secondary math education. The topics covered in Algebra 1 provide the foundation required for future success in high school and college mathematics. It requires and strengthens critical thinking, logic, and problem solving.
The primary goal in Algebra 1 is to help students evolve their concrete mathematical knowledge to more abstract algebraic generalizations. This helps students to gain the skills necessary to translate problems from a variety of fields into the appropriate mathematical symbols. They are then able to manipulate and operate on those symbols to obtain an answer to the problem.
We make sure that the emphasis is placed on the development of critical thinking skills and algebraic problem solving skills. These provide the foundation for real world problem solving and help students realize the usefulness of mathematics in everyday life.
Introductory Program Topics
Use ratios and proportions to solve for unknown variables.
Graph and perform transformations of basic functions
Understand the different between expressions, equations, and functions
Analyze linear equations and linear inequalities
Use linear equations and inequalities to solve real life word problems
Understand and solve systems of linear equations and inequalities
Introduce exponent rules and exponential functions
Further Program Topics
Graph and recognize different forms of quadratic equations
Solve quadratic equations using different methods
Learn the quadratic formula, imaginary numbers, and complex roots
Understand the graph and terminology of polynomials
Add, subtract, multiply, and divide polynomials
Get familiar with various factoring methods and techniques
Introduce radical and rational expressions
Apply algebraic concepts to solve various real life word problems
I go for math tutoring and I was able to improve my test scores and maintain a high overall grade, as well as understand the concepts better. The tutors are very helpful and teach in a collaborative and efficient manner.
– Shriya
I need help with my algebra 1 class
< 1 min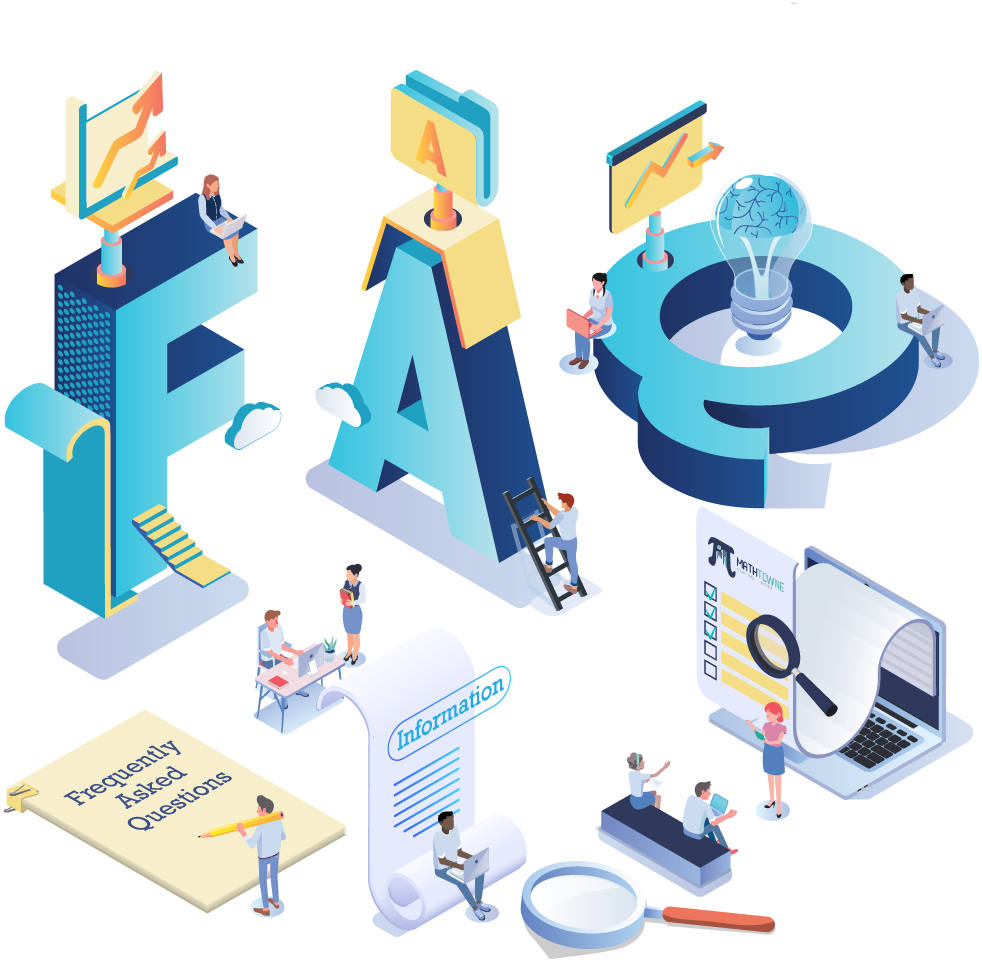 Frequently Asked Questions
What is the difference between Algebra 1 and Algebra 2?
In Algebra 1, students are expected to master a wide range of techniques for manipulating expressions and equations. Algebra 1 emphasizes different core concepts. These include properties of equalities and inequalities, linear and quadratic functions with one or two variables, and solving algebraic equations.
Algebra 2 is a continuation course built upon the concepts taught in Algebra 1. In Algebra 2, students are shown additional function types, such as polynomial and rational functions, logarithms, and radicals. Trigonometric functions usually become a significant new focus area as students begin to investigate Algebra 2.
How do you master Algebra 1?
To master Algebra 1, students are required to have a solid understanding of Arithmetic. Make sure you're paying attention in class and complete the practice problems your teacher assigns you. Remember that it's not easy to study all at once the night before a big test. Instead, consider doing a small bit of studying every day to increase your chances of passing your Algebra 1 class.
If you're having trouble understanding a particular type of problem it's important to look for help. If you can't figure out the answers, you should speak with your teacher as soon as possible to gain understanding. Organizing study groups with your classmates is an excellent approach to go over challenging concepts and prepare for the exam.
There are also many helpful resources available to you online, such as Khan Academy. If you are looking for additional help, don't hesitate to reach out to us.
Where can I find an Algebra tutor near me?
Unless you live in the middle of nowhere, there should be plenty of qualified tutors in your area. If you are looking for online lessons, MathTowne is an excellent source for Algebra tutoring. If you live in the San Francisco South Bay Area, we are also happy to provide in-person tutoring to you.