Welcome to Mathtowne middle school tutoring
We provide the highest-rated services in the San Jose Bay Area when it comes to tutoring for middle school students.
Tutoring For Middle School Students
Why Find a Middle School Tutor?
Middle school can be a critical time for students, as they begin to encounter more challenging academic material and may need extra support to keep up with their studies. A middle school tutor can provide tailored instruction to help struggling students bridge the gap in their understanding, while also challenging advanced students to reach their full potential.
Common Challenges Addressed With Middle School Tutoring
As students navigate more complex academic concepts and begin to develop their own learning styles, a middle school tutor can:
Offe guidance on effective study strategies
Help build important skills like time management and critical thinking
Identify a student's strengths and weaknesses
Boost a student' confidence and motivation by providing positive feedback and recognizing their achievements.
Ultimately, finding a middle school tutor can be a wise investment in a student's academic and personal growth as the skills developed will serve them well throughout their lives.
Find a Middle School Tutor Near You
One on One Tutoring
At our tutoring service, we provide one-on-one and personalized instruction to middle school students to help them succeed academically. Our middle school tutors work closely with each student to understand their unique strengths, weaknesses, and learning styles, and develop a customized plan to meet their specific needs.
This approach ensures that each student receives the attention and support they need to improve their understanding of the subject matter and build confidence in their academic abilities. Through our personalized instruction, we strive to help middle school students achieve their academic goals, develop important study habits, and build a foundation for future success.
In-Home or Online Middle School Tutoring
Whether your child prefers the comfort of learning in their own home, in person at our facility, or the convenience of online learning, our experienced middle school tutors are available to provide personalized instruction and support anywhere. We guarantee our in-home tutors are professional, safe, and knowledgeable for your peace of mind. With MathTowne, you can choose the option that best fits their needs and schedule.
Middle School Tutoring Programs: Subjects We Offer
6th Grade Math
Students focus on foundational concepts such as fractions, decimals, and basic algebraic equations. They will also explore geometry and measurement, building skills that will prepare them for more advanced math concepts in the future.
7th Grade Math
Introduces more complex concepts such as ratios, proportions, and statistics. Students also delve deeper into algebra, geometry, and number systems, developing the critical thinking and problem-solving skills necessary for success in higher-level math.
8th grade Math
Students explore concepts such as linear equations, functions, and geometry, building on the skills learned in previous years. They will also have the opportunity to work on real-world math problems, applying their knowledge to practical situations.
6th Grade Science
Students build a foundation in physical, life, and earth sciences, while fostering curiosity and critical thinking. They explore scientific concepts and develop important skills for success in higher-level science courses.
7th Grade Science
Students explore life, earth, and physical sciences in greater depth. They also develop scientific inquiry skills and deepen their understanding of key scientific concepts.
8th grade Science
8th grade science focuses on advanced concepts in life, earth, and physical sciences. Students engage in hands-on experimentation and develop critical thinking skills to prepare for high school science courses."
Reading
Students focus on developing critical reading skills, including comprehension, analysis, and interpretation. They will read a variety of literary genres to build vocabulary and strengthen reading fluency.
Writing
Students focus on developing strong writing skills through various genres, such as narrative, expository, and persuasive writing. They learn to organize their thoughts, express themselves clearly, and develop their unique writing voice.
High School Placement Test
These are assessments used by schools to determine a student's academic readiness for advanced courses. These tests can cover various subjects and play a critical role in a student's academic placement and future success.
middle school resources
Articles
Uncover the hidden treasures of academic success by exploring our blog – a gold mine of valuable information for middle school and beyond!
Quizzes
Coming soon – check back later for some fun puzzles and quizzes!
Let's Get In Touch
Please email, call, or text us to discuss your tutoring needs! Our Education Director will be happy to find a customized solution that fits your schedule and academic goals.
Telephone
Email
info@mathtowne.com
< 1 min
I went there for math, computer coding, and science tutoring and it helped! I got a good grades on my tests and understood the concept of what we were studying.
– Naya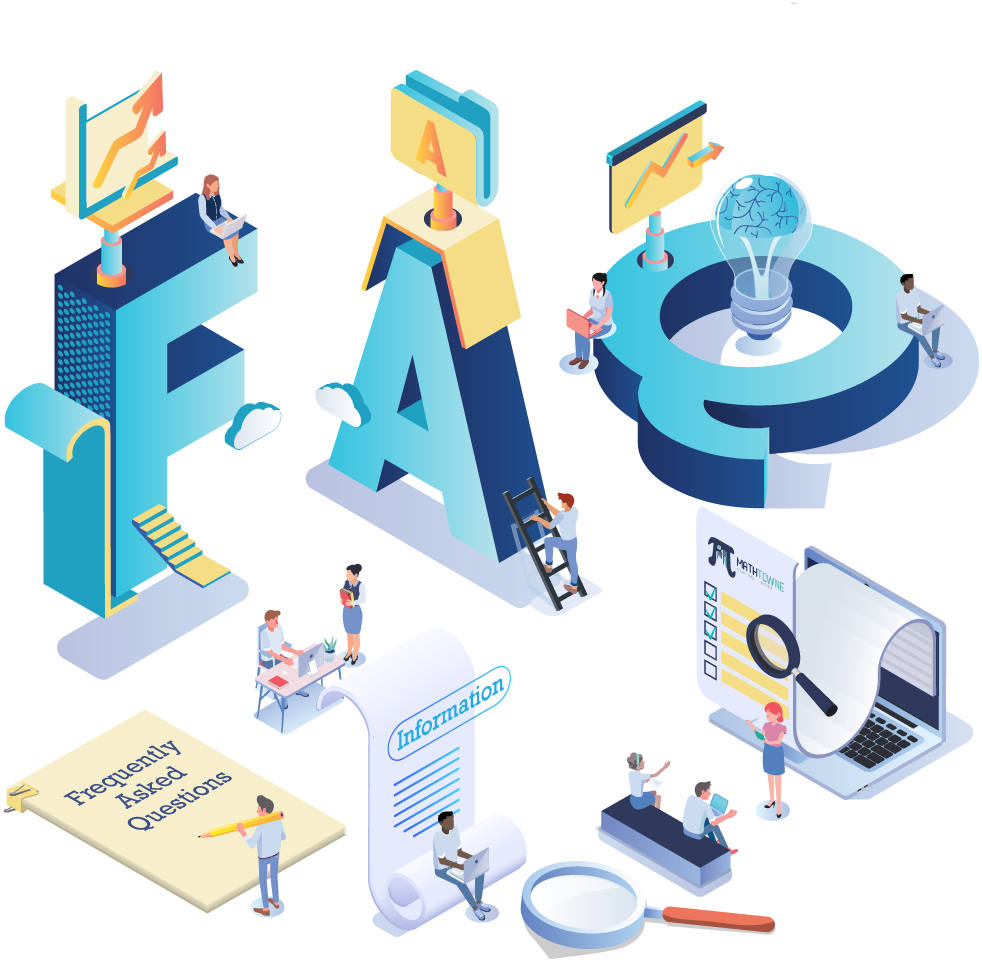 Frequently Asked Questions
Is tutoring available for students of all skill levels?
Yes, we provide tutoring services for students of all skill levels, from those who need extra help to those who want to challenge themselves and excel academically.
How often are tutoring sessions held?
We offer flexible scheduling options to meet the needs of each student. We can arrange weekly, bi-weekly, or occasional tutoring sessions depending on the student's needs and availability.
Which websites can my student use to improve my skills?
There are a variety of useful resources you can use to help with any problem such as,
For students k-12 the following websites are a great resource to use outside school,
Funbrain, Mathblaster,  Hoodamath.
If self-study resources are insufficient, finding help from an in-person or online tutor near you may help.
What types of materials and resources do you use in tutoring sessions?
Our tutors use a variety of materials and resources to support student learning, including textbooks, workbooks, practice problems, and educational technology. We also encourage students to bring their own materials and homework assignments to tutoring sessions.
Do you offer tutoring services outside of regular school hours?
Yes, we offer flexible scheduling options to meet the needs of each student. Our tutors are available for tutoring sessions after school, on weekends, and during school breaks.
What if my student needs help in a subject you don't offer tutoring for?
While we specialize in a wide range of subjects, there may be instances where we are unable to provide tutoring for a specific subject. In these cases, we will work with you to find a qualified tutor or educational resource to meet your student's needs.