Summer Math Tutoring – Stay Ahead with Math Coaching
Master subjects with the aid of academic tutoring from our experts. Build the logic and skills to excel in all aspects of schooling.
Summer Math Tutoring: Crash Courses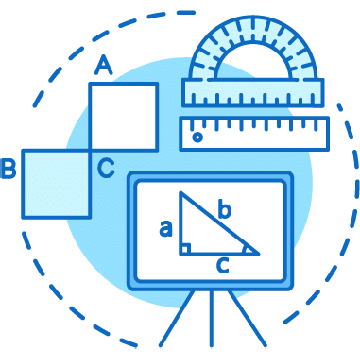 ACCELERATED SUMMER MATH TUTORING TO HELP YOU GET AHEAD
For students who want to skip a math class or stay ahead of next year's material, an accelerated summer tutoring program provides an excellent opportunity to learn more advanced concepts at an accelerated pace. These courses typically cover a full year's worth of math material in a shorter timeframe, allowing students to progress more quickly than they would during the regular school year.
Additionally, an accelerated summer math program is often taught by an experienced instructor who specializes in the subject, so students can benefit from their expertise and guidance. These courses also provide extra opportunities for students to work on challenging math problems and develop critical thinking skills.
INTENSIVE SUMMER Math Tutoring PROGRAM FOR A COMPREHENSIVE LEARNING EXPERIENCE
For gifted and talented students who are seeking to push themselves beyond the traditional math curriculum, advanced math tutoring can provide an excellent opportunity to explore more complex and challenging math topics. Our summer tutoring programs are designed to help these students develop a deeper understanding of math concepts and principles, as well as to refine their problem-solving and critical thinking skills.
Middle School Math Coaching
6th Grade Math
Students focus on foundational concepts such as fractions, decimals, and basic algebraic equations. They will also explore geometry and measurement, building skills that will prepare them for more advanced math concepts in the future.
7th Grade Math
Introduces more complex concepts such as ratios, proportions, and statistics. Students also delve deeper into algebra, geometry, and number systems, developing the critical thinking and problem-solving skills necessary for success in higher-level math.
8th grade Math
Students explore concepts such as linear equations, functions, and geometry, building on the skills learned in previous years. They will also have the opportunity to work on real-world math problems, applying their knowledge to practical situations.
High School Math Coaching
Integrated Math 1
Most students who are not in an accelerated math course will start with this course in 9th grade. This course combines algebra, geometry, statistics, and probability into a cohesive approach.
Students focus on building mathematical fluency and developing their ability to reason abstractly and quantitatively.
Integrated Math 2
Builds on IM1, providing a deeper exploration of algebraic concepts, geometry, and probability, as well as an introduction to trigonometry.
The course emphasizes critical thinking and problem-solving skills, with a focus on preparing students for more advanced math courses and careers in fields such as engineering, science, and mathematics.
Integrated Math 3
The final course in the Integrated Math curriculum, providing a comprehensive study of advanced algebraic concepts, geometry, trigonometry, statistics, and probability.
The course emphasizes problem-solving, critical thinking, and advanced mathematical reasoning, preparing students for success in college-level math courses and future careers in math-related fields.
Algebra 1
A fundamental math course that introduces students to the basics of algebraic expressions, equations, and functions. Students learn to solve linear and quadratic equations, graph linear equations, and analyze data sets.
With a strong foundation in Algebra 1, students will be better prepared for more advanced math courses.
Geometry
A course that studies shapes, sizes, and positions of objects in space. Students learn geometric formulas and theorems to solve problems, developing spatial reasoning, logical thinking, and problem-solving skills.
It's essential for students pursuing careers in architecture, engineering, and math.
Algebra 2
Builds upon the concepts learned in Algebra 1, diving deeper into algebraic expressions, equations, and functions. Students learn to solve systems of equations, work with complex numbers, and explore exponential and logarithmic functions.
With a strong grasp of Algebra 2 concepts, students will be well-equipped for more advanced math courses, such as precalculus and calculus.
Excel With a Math Expert for All Math Topics and Concepts
Outperform with Math Expert Help
Our experienced tutors offer students a chance to review math concepts and get ahead for the next school year. Tutors can personalize instruction to identify areas of difficulty and help students master them. They can also provide real-time feedback and test-taking strategies to build confidence and skills. With the support of experienced tutors, students can maximize their learning potential and excel in math, making the most of their summer break.
Find The Best Online Math Tutoring or In-Person Class
Whether you prefer online math tutoring or in-person classes, finding the best option for your learning style can make all the difference. With online tutoring, your child can receive personalized instruction from the comfort of their own home, allowing for greater flexibility and convenience. In-person classes offers the benefits of face-to-face interaction with an experienced tutor or teacher, providing more opportunities for feedback and collaboration. We offer both to fit your specific needs and goals, as well as your schedule and budget. The right support will enhance your child's math skills to achieve academic success.
I went there for math, computer coding, and science tutoring and it helped! I got a good grade on my tests and understood the concept of what we were studying.
– Naya
I need help with math Topics
< 1 min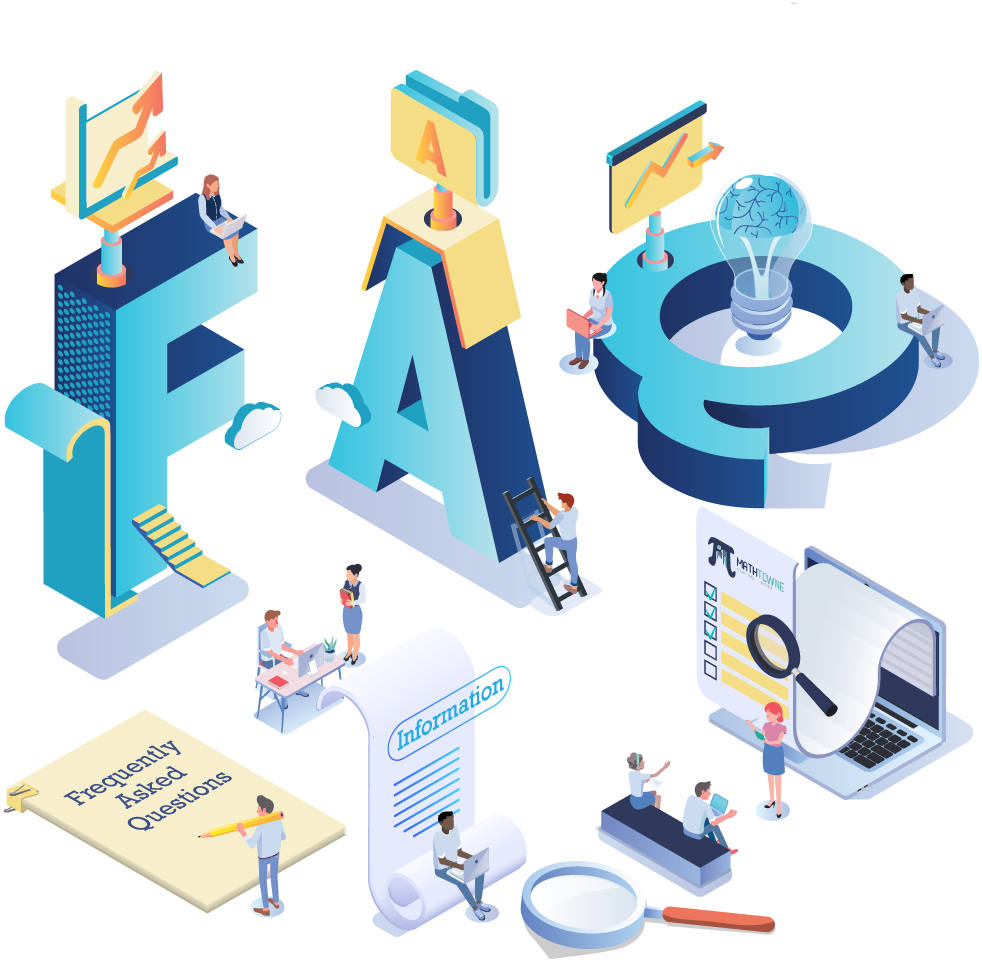 Frequently Asked Questions
What math topics are typically covered in a summer math tutoring program?
The math topics covered in a summer math tutoring program can vary depending on the program and the student's level. For example, a program for high school students may cover algebra, geometry, and precalculus. An accelerated summer tutoring program may cover advanced topics such as calculus or statistics. Some programs may also offer test preparation for standardized tests such as the SAT or ACT.
How long does a summer math program usually last?
The length of a summer math tutoring program can vary depending on the program and the student's needs. Some programs may last for a few weeks, while others may span the entire summer. Accelerated programs may cover a full year's worth of math material in a shorter timeframe, such as six weeks. We will work with your schedule to make sure our tutoring program fits with your other summer plans.
Which websites can I use to improve my math skills?
There are a variety of useful resources you can use to help with any math problem such as,
For students k-12 the following websites are a great resource to use outside school,
Funbrain, Mathblaster, Hoodamath.
If self-study resources are insufficient, finding help from an in-person or online math tutor near you may help.
How do I skip a math class?
Skipping a math class usually requires approval from your school or academic advisor. Here are some general steps to follow:
Talk to your math teacher or academic advisor: They can give you information on the requirements for skipping a math class and advise you on whether it's a good idea.
Take a placement test: Most schools require a placement test to determine your level of proficiency in math. Based on your results, you may be able to skip a class or move on to a more advanced one.
Provide evidence of mastery: If you have already learned the material in a math class, you may be able to provide evidence of your mastery through test scores, grades, or a portfolio of your work.
If you're interested in moving ahead in math, summer math tutoring is a great way to catch up or get ahead of the curriculum.