ACT Prep Tutor & Classes Near You – Practice Test & Questions Help
We provide the highest-rated tutoring service to middle school and high school students in the San Jose Bay Area.
One-on-One ACT Prep Tutoring
Private ACT tutors
MathTowne offers one-on-one ACT Test Prep in San Jose, CA, and to the Bay Area, CA. We provide you with a vetted and professional private ACT tutoring to make ACT prep simple and fun. Our tutors can meet in person in the comfort of your own home, or remotely through a tablet or computer.
Personalized ACT Lesson program
Our team utilizes our ACT prep course to help students prepare. We ensure improvement in student performance and ACT score. We provide an in-depth breakdown of all ACT practice tests to ensure improvement in the English, Math, Reading, and Science sections. Our instructors explain the ACT practice course material and help students learn how to study effectively.
Our tutors will make the ACT as easy to comprehend as possible.
How our Customized ACT Lesson Program creates results
Expert ACT tutors
Our ACT tutoring experts have years of experience helping students to succeed on their ACT exams. Every session is customized and targeted towards each student's unique needs.
We provide you with two specialists – an ACT Math & Science tutor and an ACT English & Reading tutor. This ensures our tutors can truly provide detailed instruction and in-depth help for each subject.
ACT Practice Tests
Every student will improve their ACT score by building their test stamina. We provide our students with regular full-length ACT practice tests that help them build their stamina and confidence for the real thing.
Our tutors then use detailed analyses of each test in order to provide feedback, targeted instruction, and guidance.
STRATEGIES AND INCREASED SCORES
To further enhance the ACT prep course, we also teach time management, study skills, and test-taking strategies. These fundamental skills enable students to better overcome the challenges of the ACT and greatly improve their scores.
measurable results
We work with you and your family to set realistic and achievable goals from the start. We tailor our program to meet your individual needs and make sure all expectations are clear and understood. This allows us to guarantee measurable results.
We provide you with a detailed analysis and breakdown of each practice test, regular progress updates, and a results oriented plan for continuous improvement.
How our ACT Prep Program works
Schedule your full-length diagnostic test
This takes a minute and is free with no obligation to sign up
Take the diagnostic test on your own schedule
We recommend taking the test in one sitting and starting it at the same time of day that the real ACT would be taken around 8:30 am – 9:00 am
Free consultation to review the results
We provide you with a detailed result analysis, score breakdown and discuss any questions you may have.
Fully customized Program
Based on the diagnostic results, your target score, timeline, and availability, we provide you with a fully personalized ACT test prep package proposal.
MathTowne Test Prep Portal
Once you choose the package options and sign up, we provide you with log-in credentials to our ACT portal. The portal includes over 2,000 practice questions with video solutions
Flexible scheduling
We provide you with a complete schedule and program plan that covers lesson 1 all the way to the day of the ACT test. Along the way, we are flexible and able to accommodate scheduling changes as well as increased or decreased need for tutoring based on the progress being made.
Adaptive Instruction
One-on-one lessons, assignments, custom quizzes, and areas of focus are adjusted session by session.
Regular full-length practice tests
Throughout the program, we administer full-length practice tests. This ensures students are building their test stamina and provides a measurable output to track progress as well. The detailed analysis of each test further guides our tutors on exactly what areas to focus their instruction on.
What's my ACT score starting point?
< 1 min
What do you need to know about the ACT?
What is the ACT?
The ACT is a standardized entrance exam to test college readiness for high school students in the United States. The subject matter from the school year makes up a huge portion of the test. The test is a way for many universities to assess the student for recruitment and advising purposes, as well as placement analysis.
The ACT is accepted at all four-year universities in the United States. The ACT does not measure aptitude. Instead, it is a reflection of what students have learned in school and all questions on the test pertaining to coursework.
How is the ACT scored?
The ACT consists of 5 sections, though only four are taken into consideration for the composite score. The ACT writing section is an optional portion of the test and is graded separately.
The composite score is calculated using the average of the scores from each section of the ACT. The four multiple-choice sections of the ACT are scored from 1-36. The final score (composite score) is the average of these scores and is rounded to the nearest whole number.
What are common struggles with the ACT?
The ACT exam is a very difficult test that will require students to put in a lot of hours in preparation. Most students will not have taken this test before encountering it. This might be the first time students are faced with this level of difficulty on a test.
The ACT Reading section is challenging in that it includes passages about Social Sciences, Natural Science, Fictional Prose, and Humanities. The ACT Science section is also unique to the ACT. It asks students to read and analyze scientific data in a manner that is very different from the Reading passages.
How to Study for the ACT?
To start with, students will need to approach this test using an entirely different learning approach. Most importantly, students need to overcome the broad scope of the test. It includes all the following aspects: Math, Reading, English, and Science.
In order to score high, students will need to show their capability in all areas of the test. In 2022, only 1% of students who took the ACT scored a 33 or higher.
Understanding The ACT Format
ACT English
Questions: 75 multiple-choice
Time: 45 minutes
The English section tests a student's knowledge of conventions of the English language including grammar, mechanics, sentence structure, and vocabulary.
No point deductions for incorrect answers.
Act Mathematics
Question: 60 multiple-choice
Time: 60 minutes
The Math section tests a student's knowledge from various mathematical courses including Basic Math, Algebra, Geometry, and Elementary Trigonometry.
No point deductions for incorrect answers
ACT Reading
Questions: 40 multiple-choice
Time: 35 minutes
This Reading section tests a student's reading comprehension level. Students will be asked to read selected passages and utilize the context of the text to associated questions.
No point deductions for incorrect answers
Science section
Questions: 40 multiple choice
Time: 35 minutes
The Science section tests a student's knowledge of the ability to read, analyze, and interpret data from scientific passages.
No point deductions for incorrect answers.
When is the best time to take the ACT/SAT?
What time of the year?
The ACT usually offers multiple tests throughout the year in:
September
October
December
February
April
June
July
Summer is usually a great time for students to focus on ACT prep without the distractions of other obligations like school, sports, and other extracurricular activities.
What grade level?
While it is up to you to decide when, keep in mind that the test is designed with Juniors and Seniors in mind, in terms of materials.
While you can sign up for the tests as a freshman, it might be better to wait until sophomore year or even junior year unless you're truly confident in your abilities and/or have taken the necessary coursework (i.e. in an accelerated program).
On the other hand, it is also in your best interest to take your first attempt at your earliest opportunity in order to get an idea of what the test is like and what you need to review.
This place is great and Anh is the best. My son really likes her classes and he is doing great in the subjects Anh is teaching him.
– Maria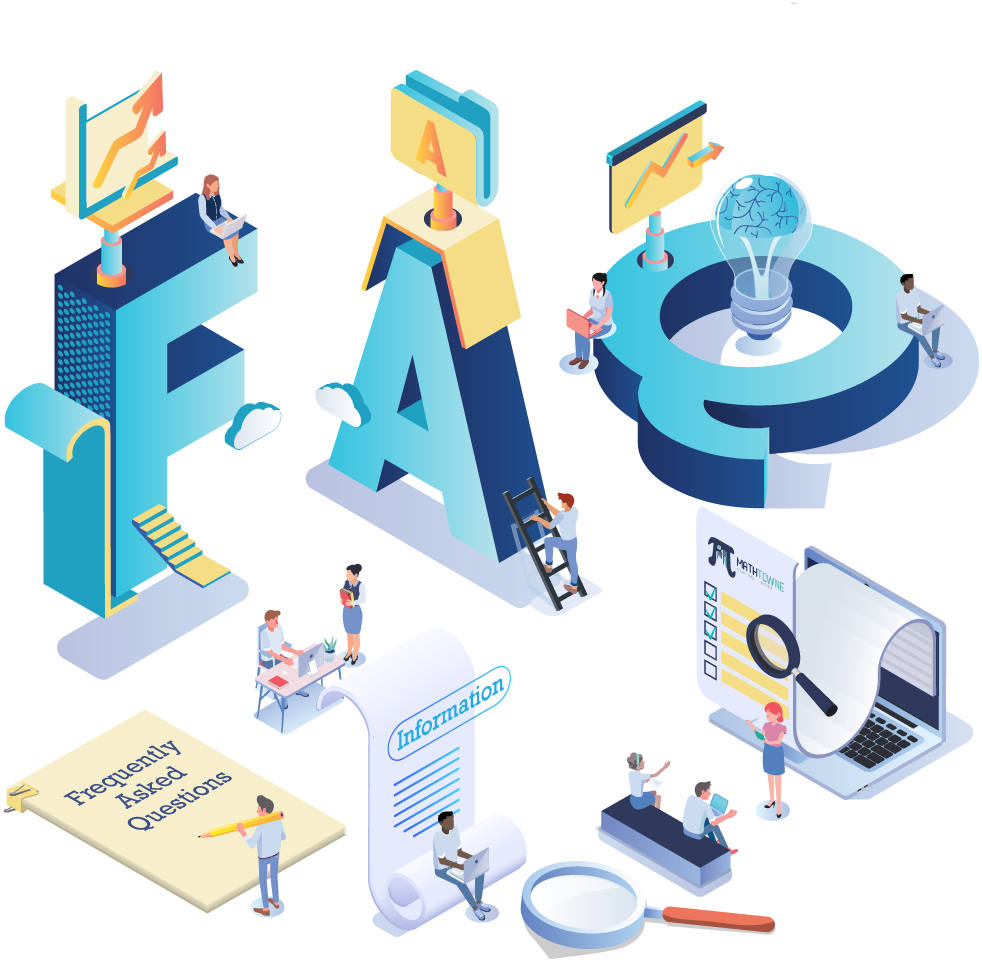 Frequently Asked Questions
Why do some people take the ACT instead of the SAT?
There are a wide variety of reasons why some students would choose to take one test over another. Things to consider are the college you are applying to and whether or not it has a test preference for its applicants.
Also, some fundamental differences, taking one or the other might result in a more favorable outcome based on your own strengths and weaknesses.
Lastly, some parts of the US have a preference for one test over another so accessibility may or may not be an issue in your area. See our article for more information.
What are the differences between the SAT and the ACT?
Both the SAT and ACT are standardized tests that universities use to determine admission as well as merit-based scholarships awarded to students. Neither is easier or harder than the other, but they do have fundamental differences that may appeal to certain types of students over others. For a detailed breakdown of the differences to help you make your decision, visit our analysis here.
What happens if I don't take the SAT/ACT exam in high school?
The first thing to consider when deciding whether or not to take the SAT/ACT exam is your university of choice and what category it falls under. Universities are either test-required, test-optional, or test-blind. Test-blind universities will NOT look at SAT/ACT scores submitted.
Test-required universities definitely will take scores into admission consideration. For test-optional, it is your call, but it is probably in your best interest to submit a score. However, if you do not want to take the SAT/ACT, there are alternate routes to universities besides the 4-year route.