Private Academic Tutoring Services In The San Jose Bay Area
Master subjects with the aid of academic tutoring from our experts. Build the logic and skills to excel in all aspects of schooling.
We are here to support students through the key phases of their academic journey: middle school, the transition to high school, all four years of high school, and even college preparation.
We offer high school & middle school academic tutoring for the following subjects:
How our Tutoring Program works
Quality Academic Supplement
We utilize subject-oriented lessons to ensure improvement in student performance in all aspects of their academics. We provide an in-depth breakdown of all subjects, tailored to the curriculum of their school.
Organization & Effective Study Habits
Our tutors help students to form productive habits including time management, study skills, and perseverance. These skills will enable them to better overcome the challenges of achieving academic excellence.
Active Learning
Our staff is motivated to support students to handle the rigorous demands of education by helping them be proactive in their learning process. By facilitating active participation in sessions and developing methods for retention and recall, students will learn the subject matter in a more effective way.
Guidance & Mentorship
Our team works in collaboration with school counselors and teachers to provide a comprehensive approach to facilitate academic and personal growth. We help students track their progress and make informed decisions.
Progress Tracking
Our team provides progress updates on a regular basis to both parents and school representatives to ensure collaboration and transparency. Easily review the progress reports, and effortlessly schedule a consultation if questions arise.
Grade Improvement & Mastery
Our team is dedicated to providing the necessary support for students to succeed in their academic goals. The MathTowne Academic Approach gives students the confidence and tools necessary to excel in their scholastic endeavors.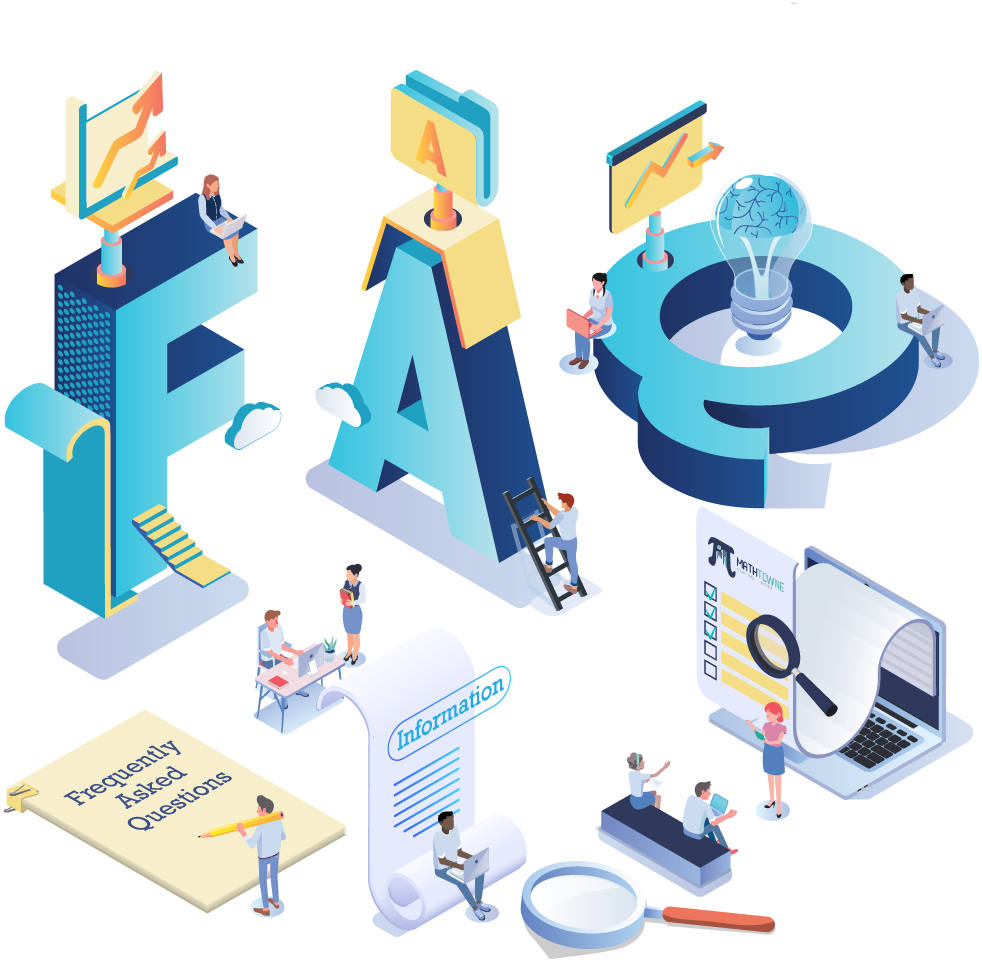 Frequently Asked Questions
How do I know if my child needs tutoring?
If your child is struggling in a particular subject, consistently receiving low grades, or showing signs of frustration or disinterest in their schoolwork, they may benefit from academic tutoring. A tutor can provide individualized attention and support to help your child improve their understanding, performance, and confidence in a specific subject.
How often should my child attend tutoring sessions?
The frequency of tutoring sessions will depend on your child's needs and goals. Most students receive academic tutoring once or twice a week for one to two hours per session. Having a regular schedule for tutoring sessions can help your child stay on track, build momentum, and make consistent progress towards their academic goals. Your tutor will work with you to determine the best schedule for your child.
What types of tutoring services do you offer?
Whether you prefer in-home or online tutoring, MathTowne has options to fit your availability and schedule. Our in-home academic tutoring services allow for personalized attention and support in the comfort of your child's own home, while our online tutoring offers the same level of individualized attention and support through virtual sessions.
If you prefer a more structured learning environment, we also offer in-person tutoring at our center, where your child can work with our experienced tutors in a comfortable and conducive learning environment. No matter which option you choose, we are dedicated to helping your child reach their full academic potential.
Why find a tutor instead of self-studying?
While online resources like Khan Academy and Brilliant are very useful, tutoring can be a more effective option for several reasons.
Firstly, a tutor can provide personalized guidance and meet the unique needs and learning style of the individual student. They can identify areas where the student may be struggling and provide immediate feedback.
Self-study often involves a trial-and-error approach while a tutor can answer any questions that arise during the learning process, which saves much time.
Lastly, a tutor can also help to keep students accountable and on track with their studies, ensuring they stay motivated and focused on their goals. Overall, tutoring can offer a more structured and effective way to learn, helping students to achieve better academic outcomes.
I need help with my academic class
< 1 min